ARE YOU MISSING ANY TEETH?
Struggling to eat?
Lacking confidence?
Dental implants treatment
starts from £2,100*
Book your FREE consultation Worth £95!

We use Straumann Group dental implant's – the number one implant company in the world.
*single implants from £2300 / multiple implants from £2100
Dental Implants Can Change Your Life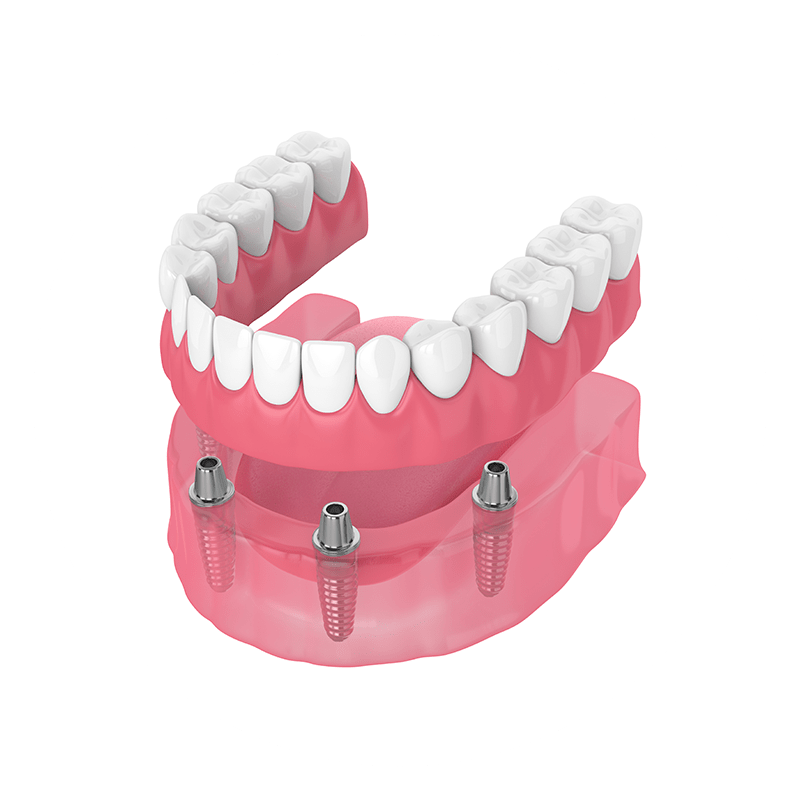 Gives you natural looking teeth

Replaces unsightly gaps in your teeth

Restores your self-confidence and self-esteem

Means you can eat all your favourite foods

Retain your natural face shape and smile

No need for dentures

An amazing new look at affordable monthly price
LL ON FOUR / NEOARCH / SAME DAY TEETH / TEETH IN A DAY
With Our In-House Periodontics & Implants Dentist
Are your teeth badly decayed and falling out?
Have you already lost all your back teeth?
Do your failing teeth make you look old?
Are your teeth affecting your quality of life?
Do you suffer from loose dentures?
Would you like rock solid teeth again?
Would you like to smile with confidence?
Would you like to chew your favourite foods again?
Before and After Dental Implant treatment at Dental Kind

All on 4 Dental Implants Patient at Dental Kind
★★★★★
5 Star Google Reviews
Book Your Free Consultation Worth £95! and see how we can help you smile again!
Speak to the team about your options

Call Today on
Single Missing Tooth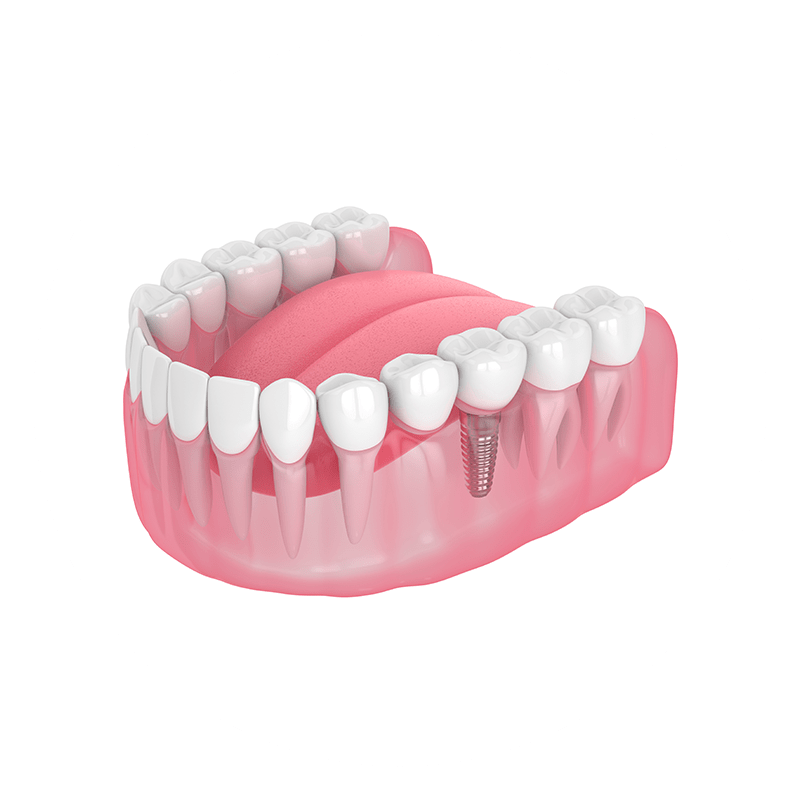 Individual implants are used to replace single missing teeth, and options such as our new mini and midi implants are a good choice for those with otherwise healthy mouths.
Multiple Missing Teeth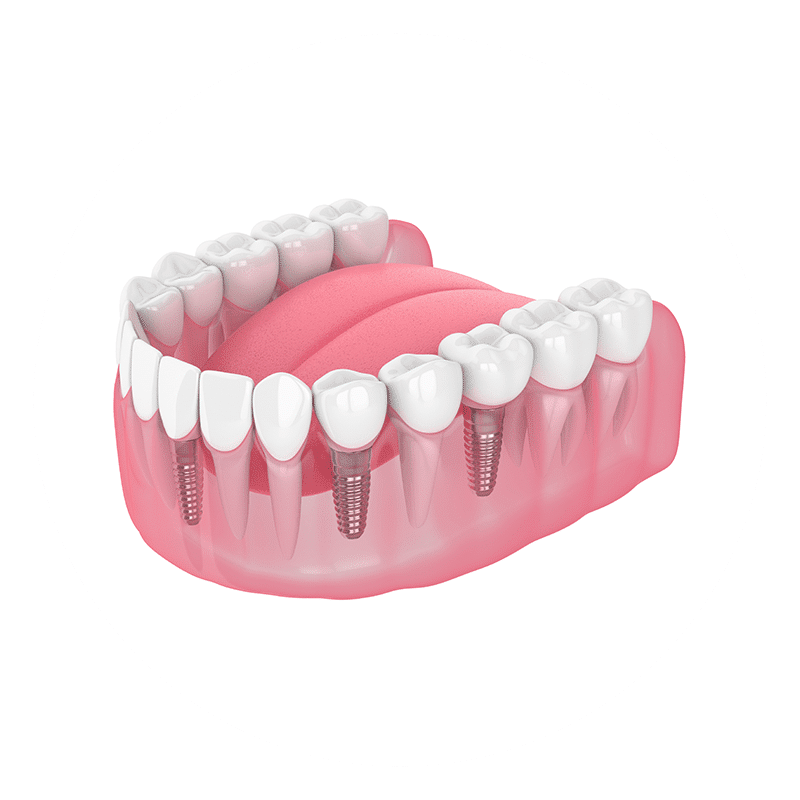 Depending on the number of missing teeth, you may wish to opt for multiple single implants or, if your 'gaps' are close together, a dental implant bridge might prove a more comfortable and affordable solution.
Full Set of Teeth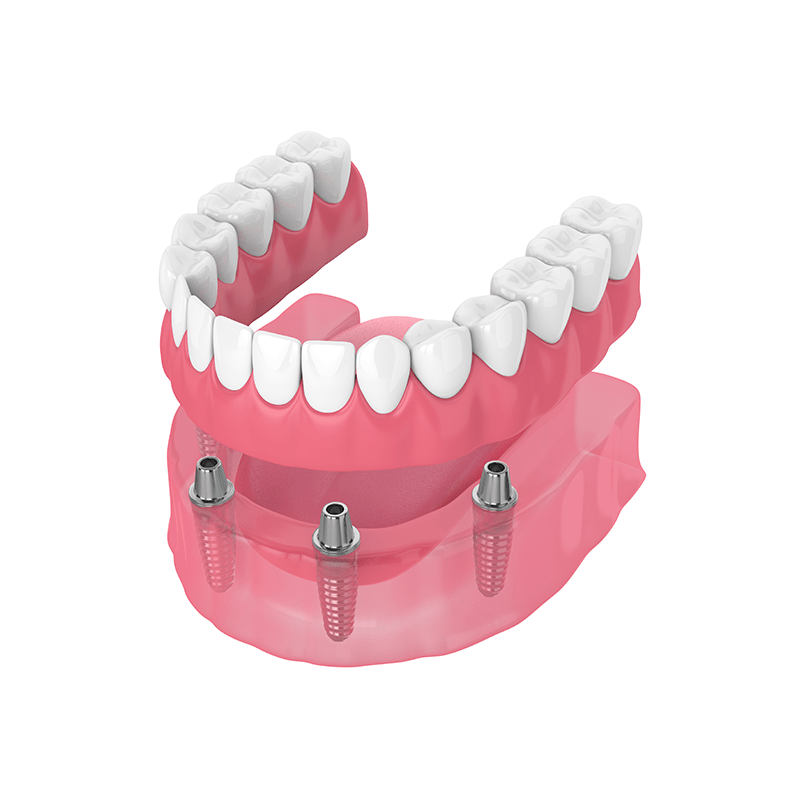 There are several options for cases in which a full arch is missing. Dental implant bridges can work well, and for this, we would usually recommend the excellent All-on-4 technique.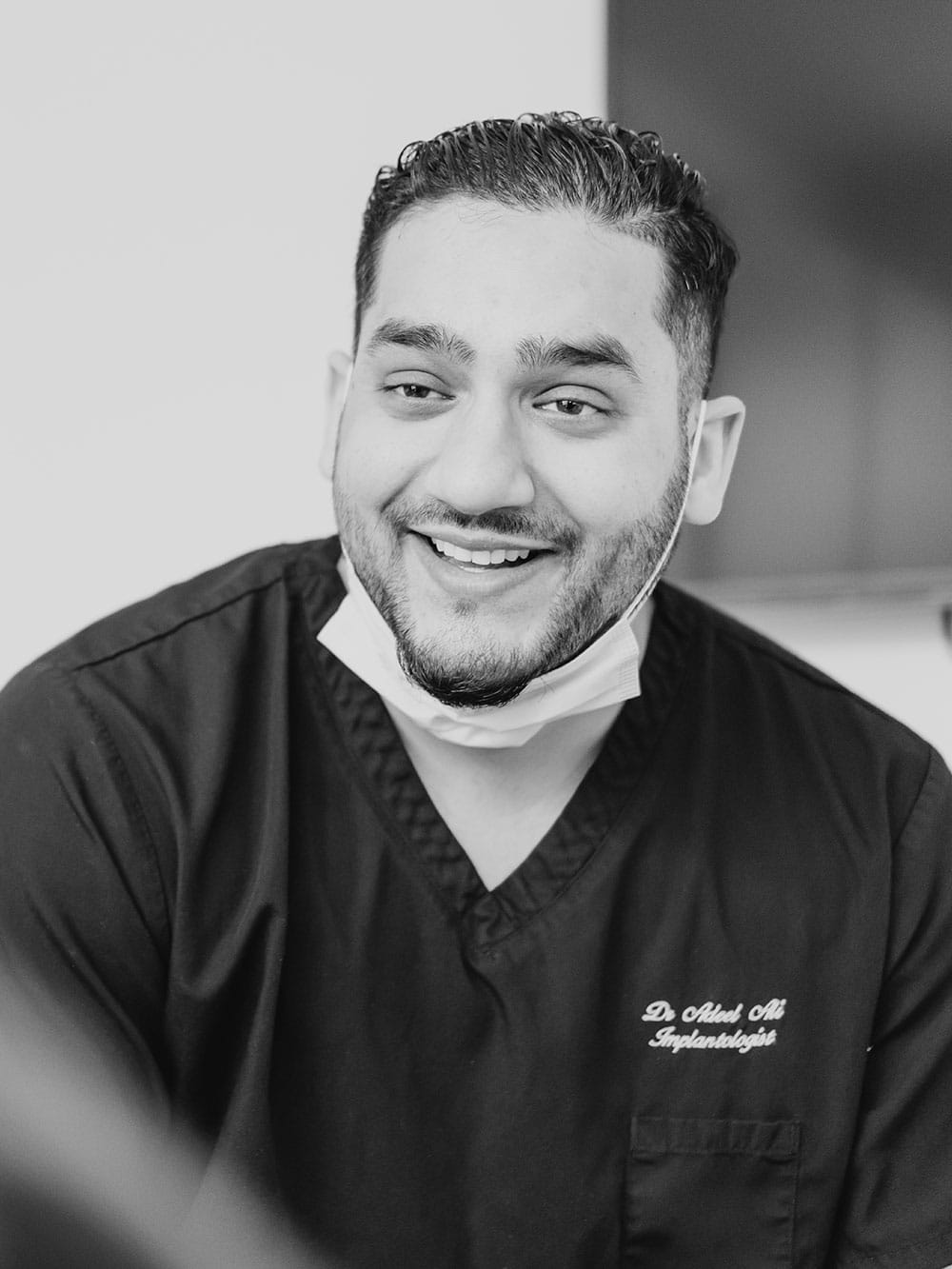 Dr. Ali is an industry leader in the specialist field of implant dentistry and a champion of superior customer care in the dental profession. Where artistry meets implantology, Adeel's expert and patient-centric approach to restorative dental care is changing the lives of people who have previously lacked the confidence to smile.
After obtaining his Diploma of Membership of the Joint Dental Faculties of England (MJDF RCS) of the Royal College of Surgeons, Dr. Ali underwent surgical training, under the guidance and mentorship of Professor Hilt Tatum – a pioneer in implant dentistry who invented the sinus bone graft procedure in 1975. Dr Ali has since performed many surgical procedures with Professor Tatum, including learning the innovative sinus grafting technique.
As well as performing implant procedures across ten practices in the UK, Dr. Ali is a trainer, mentor and dental implant lead at the Dental Care Group.
His expert training under some of the dental industry's most prominent professors, such as the pioneer of the dental implant, Professor Hilt Tatum and the globally renowned dental implant surgeon, Dr Balwant Vekaria, is testament to his place as a leading light in transformative dentistry.
Why Patient's Love Dental Kind
★★★★★
"Fantastic friendly, caring staff. I wouldn't go anywhere else now. I suffer severe Anxiety and panic attacks so I had sedation. Fantastic experience. Love these Guys.!"
★★★★★
"I could not recommend this dentistry enough! The staff are so friendly, make you feel very welcome, very comfortable and looked after.
The lengths they have gone to to make sure that the whole place is covid friendly and safe is incredible.
This is bar far the best I have been to.
"
★★★★★
"I am very nervous with dentistry but Sunil is professional, patient and explains everything. I would not hesitate to recommend him and his practice and won't be going anywhere else now.
"