Replacing your missing front teeth gives you a complete new smile with new found confidence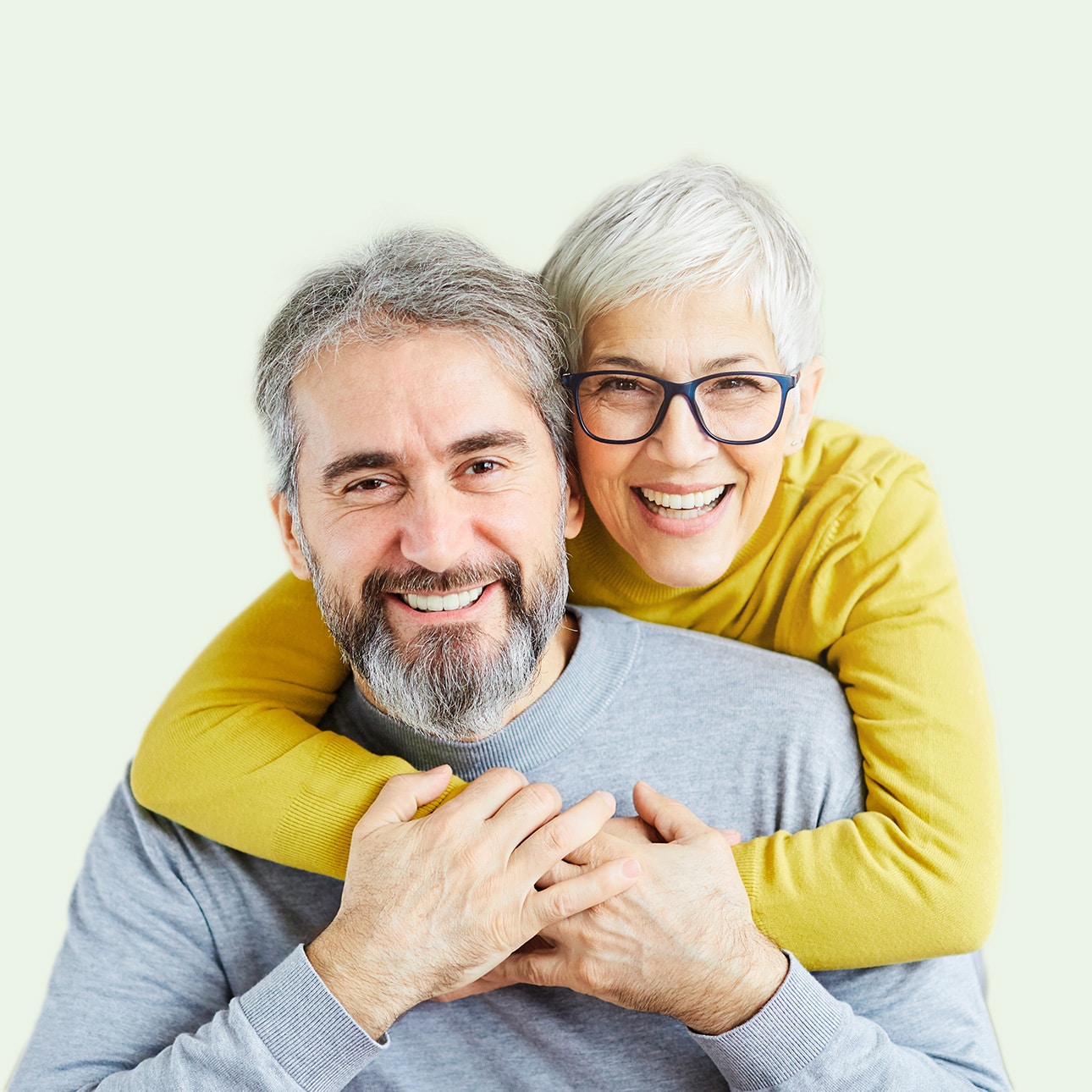 At DentalKind, we have an in-house specialist Prosthodontist, Dr Hiten Pabari, who is responsible for dental implant treatments in Essex. We can confidently and predictably provide dental implant solutions from simple single tooth replacement to full arch/mouth rehabilitations, and are one of the leading providers of teeth implants in Essex.
We have a strict policy to only use the best materials and equipment available to achieve the outcome. In a field like implant dentistry, there are many different variables/costs and you can rest assured that we use well-researched and studied products and use some of the best dental technicians in Essex to produce our restorations.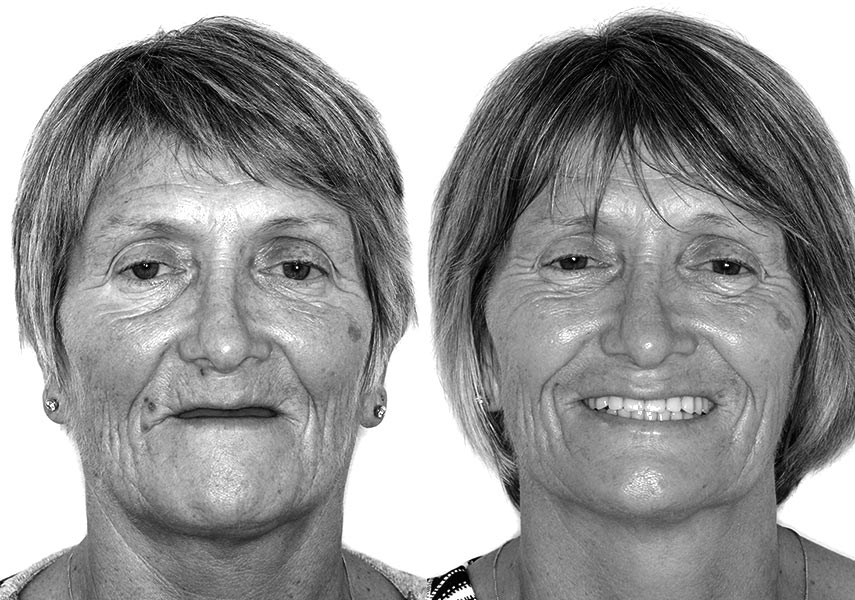 Dental implants are able to replace one or more teeth without needing other teeth to be drilled or compromised. They can be used to provide a fixed solution or can greatly help secure a removable denture for increased comfort and confidence.
For more information about dental implants treatment in Essex, please contact a member of our team and arrange a free consultation with one of our dentists.
Call us on 01277 575 147 or email us at info@dentalkind.com.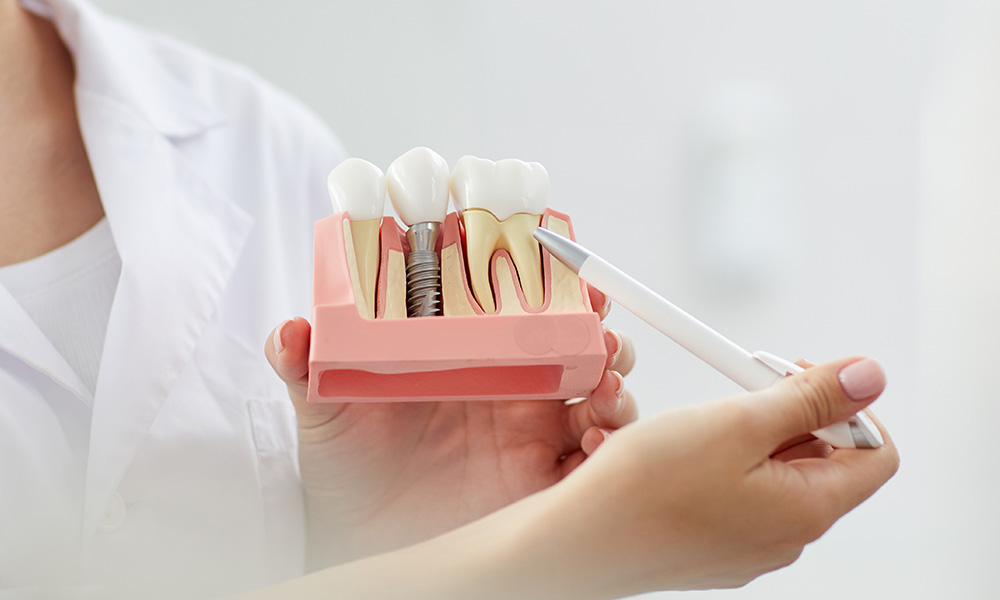 Give you natural looking teeth.
Eat your favourite foods.
Retain your natural face shape, and smile.
Keep your teeth in your mouth – not in a cup.
Speak easy.
Protect healthy bone.
Enjoy life without worrying about your teeth!
And we guarantee to put smile on your face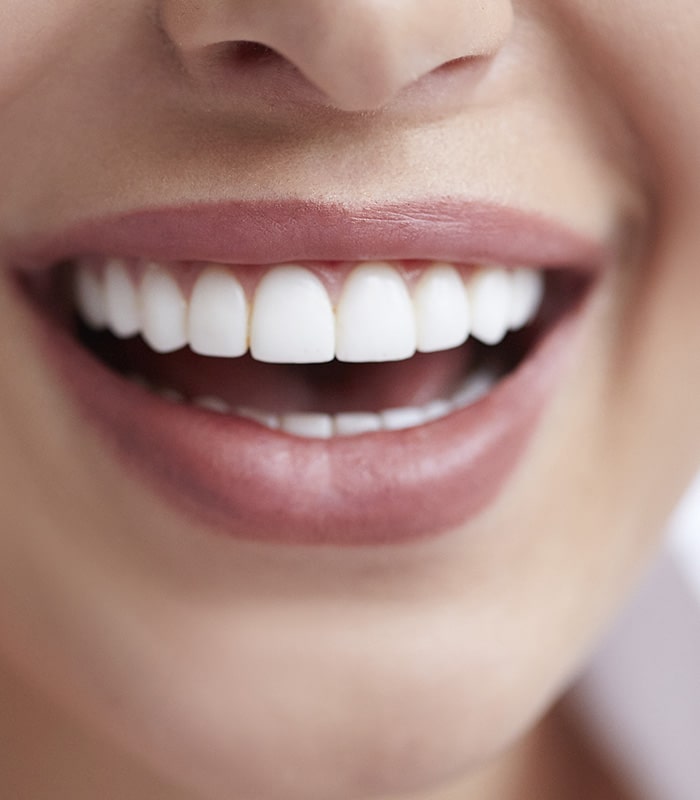 Book your free consultation for Dental Implants
What is a Dental Implant?
A dental implant is an artificial replacement for a tooth root made of titanium. They are highly successful and reliable.
The teeth implants integrate with the bone and create a stable platform for a crown, bridge or denture. The restoration is usually fitted onto the implant by an internal screw.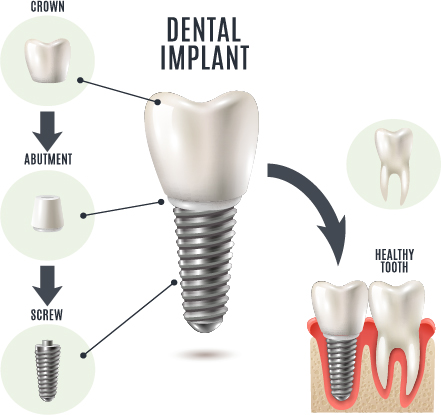 Am I a suitable patient?
Dental implants are suitable for patients with good general health. They can only be placed once the jawbone had stopped growing (i.e. the mid-late twenties and older). Excessive alcohol use and smoking are associated with higher failure rates. Also, poorly controlled diabetes, bone disorders and gum disease can affect success rates/suitability. We will discuss all concerns with you and only undertake treatment if a good outcome is expected. Prior to dental implant treatment, the mouth needs to be stable and free of any dental disease.
Planning dental implant treatment
A full examination is required with x-rays and possibly models of your teeth/jaws. We may suggest a detailed CT scan to accurately determine the quantity and quality of bone, as well as proximity to vital structures such as nerves, blood vessels and sinuses. Using the preliminary records we can determine the best position for the implant and plan accordingly. We will provide a full written treatment plan outlining all alternative options and risks/benefits of treatment. Fees will be explained along with a plan of when payments are due.
How long does treatment take?
Duration of treatment differs between cases and can be between 6 weeks to 6 months. Ideally implant treatment in Essex is recommended within 3-4 months after removal of a tooth being replaced.
How long do dental implants last?
After successful integration the success is dependent on day-to-day maintenance. We recommend diligent cleaning with twice daily brushing, antibacterial mouthwash and interdental cleaning. Regular hygienist visits will also prevent any inflammation around the implants.
If poorly maintained dental implants can suffer from a disease similar to gum disease that is very difficult to manage.
Dental implants can last as long as a natural tooth if well looked after. The restorations on top of implants (crowns/bridges/dentures) may require reparative work over time.
The stages of dental implant treatment
Assessment and planning -exam, x-rays, models, CT scan, wax-up of intended restoration, radiographic stent
Implant placement – simple surgical procedure, under local anaesthetic however can opt for sedation, grafting may be required
Integration – period of waiting 6 weeks to 6 months, may need a provisional bridge/denture during this period
Restorative phase – impressions are taken and the final crown/bridge/denture made
Maintenance – oral hygiene instruction, routine hygienist visits and regular check-ups
How much does the treatment cost
| | |
| --- | --- |
| CBCT Scan | from £100 |
| Dental Implant (Straumann Group) | from £1200 |
| Implant Abutment & Crown (Original Components) | from £1000 |
| All-on-4 (Same day teeth on 4 implants) | from £15,000 |
| Bone Grafting | from £650 |
| Sinus Lift | from £750 |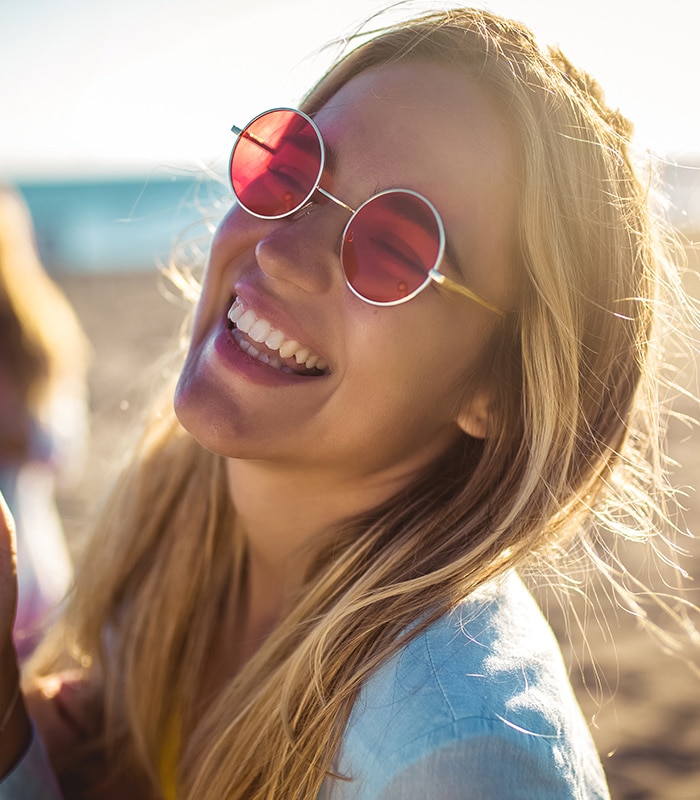 Interest-free finance
Spread the cost of your new smile
FAQ's about Dental Implants
How do I maintain my dental implants?
Normal twice daily brushing and interdental cleaning will help maintain your implants in the best condition. It is important to maintain visits with your dental hygienist to ensure your dental health and hygiene is optimal.
What if the implant does not work?
Generally implants are 95% successful. Failure can occur most commonly in smokers, patients with previous gum disease, poor oral hygiene and complex medical histories. Different implant approaches One Stage – implant is placed and is visible above the gum. Two Stage – implant is place and is buried below the gum (at the second stage the implant will be uncovered a month before the crown is made). Same Day – considerable planning is done prior to surgery and the implants are 'loaded' or restored on the same day. Immediate – implant is placed at the same time of extraction, can still be a 1-stage or 2-stage procedure. Immediate placement and loading – implant is placed at the same time of extraction and a new tooth is placed at the same visit.
What if I do not have enough bone?
Simple grafting can be performed using your own bone collected from the implant preparation site. Additional, bone can be used from bovine, porcine or human bone sources (these are all carefully prepared to ensure that they are safe for use). Simple grafting procedures are often performed at the time of implant placement. A resorbable barrier/membrane may be used to protect and stabilise the graft material. Bone grafts can be collected from other areas in your mouth, i.e. behind the lower molars or the chin. These are sometimes called 'onlay grafts' and are left to mature before implant placement. In the upper jaw with the back teeth, the roots are closely associated with an air sinus. This is often a challenge with dental implant treatment and the solution is to perform a sinus lift procedure where graft material in placed into the base of this sinus to create bone height needed for a dental implant. Does bone grafting affect the length of treatment? Yes it does as grafted material can take longer to mature. Sometimes a specialist in Essex may be needed to perform the grafting procedure as this is often more complex to perform than the implant placement procedure. Patience is generally a virture and we will advise you of the best protocol on a case-by-case basis.
How many teeth can be supported by dental implants?
Dental implants can be used to replace one ore more teeth. Crowns or bridges are fixed solutions with implants. Alternatively, dental implants can be used along with special attachments to help stabilise a loose denture. If you grind your teeth at night or have very complex restorative work we would recommend a protective splint to prevent any potential damage.
Do I have enough bone?
X-rays only show a 2D image and this is why we now use detailed CBCT scans to assess bone more accurately. If you do not have enough bone there are methods to overcome this, i.e. grafting. Bone loss is caused after removal of a tooth. Most 'resorption' occurs within a few months. Once you have had treatment for missing teeth done, then dental implants can actually allow the bone to become stronger and denser.
What structures need to be avoided during implant placement?
In the upper jaw the main structure of importance is the maxillary sinus. This is located above the roots of the upper molar/premolar teeth. In the lower jaw you have a key nerve running under the roots of the lower teeth. CBCT scans allow accurate measurement of distances to ensure a clear safety margin around vital structures.
Can dental implants be placed next to teeth, or can they be linked together?
There needs to be a minimum space, which can be measured by your dentist, but dental implants can be placed next to your healthy teeth. Dental implants are not linked to natural teeth as their foundations are different and it is no longer recommended practice. They are to improve the strength and stress distribution between them.
Is dental implant treatment uncomfortable and do I need to be sedated?
Is dental implant treatment uncomfortable and do I need to be sedated?
Why patient's love DentalKind
I have had a huge fear of the dentist for the entirety of adulthood and have genuinely never known a practice be so kind, compassionate and informative as this. I was talked through every step of my

...

procedure with the hygienist. Kerry was sweet and took everything at my pace so I wasn't overwhelmed with a lot of well needed praise and recognition! The admin staff have been so kind and patient with me whilst I cry booking appointments and waiting nervously in the reception area, particularly Megan who was super professional and lovely when I originally sent my enquiry explaining how nervous I was. I have had follow up calls after all my appointments to check how the works have settled and how I am feeling, which I think is a wonderful touch and shows just how attentive they are. And my dentist Chirag has been nothing short of amazing. He is so informative and is clearly incredibly knowledgeable and highly skilled in his work. I have been for three appointments to have multiple fillings re-done (some of which were quite deep, and tricky after some poor NHS work) But Chirag has taken everything at my own pace, shown me what work is going to take place, and been such a great comfort throughout. He works incredibly hard, and nothing is too much of a problem for him. My mouth has never felt better, and after multiple visits I managed the last one without a single tear! I honestly couldn't recommend a practice more. Best decision I have made in a long time deciding to finally take the jump and book in with you. Thank you.

read more
I recently had Invisalign and composite bonding with Sunil, and I couldn't be happier with the results. Sunil is an incredibly skilled and experienced dentist, and he made the entire process as easy

...

and stress-free as possible.During my initial consultation, Sunil took the time to understand my goals and expectations. He explained the entire process in detail, and he answered all my questions patiently and thoroughly. I felt completely confident in his care.My Invisalign treatment went smoothly, and I was amazed at how quickly my teeth straightened out. Sunil was always available to answer my questions and address any concerns I had.Once my Invisalign treatment was complete, Sunil performed the composite bonding, the results are truly amazing! My teeth look perfectly natural and even. I'm so happy with the way my smile looks now.Sunil is not only a skilled dentist, but he's also a very kind and caring person. He made me feel comfortable and at ease throughout the entire process. I would highly recommend Sunil to anyone looking for a dental professional.

read more
I have had face treatments with Saj, who is very patient, professional and honest. I look forward to going back.
I woke up with toothache start of the week and by the Saturday I was in bits. Found Dental Kind online and Dr Chirag saw me on the Saturday and extracted the tooth for me and I've been pain-free

...

since. He was very kind snd gentle. Very happy with the professional service! Would highly recommend! I plan to come back for further treatment !

read more
The people in here are so Patient and caring. I cannot recommend them enough.
Amazing staff, so helpful, an amazing outcome from treatment
I have had composite bonding, some crowns and a bridge. I am extremely happy with the overall improvement in the size, shape and colour of my teeth. They are natural looking and Sunil worked hard to

...

get me the result I wanted in time for my son's wedding.Would highly recommend this dental practice. The whole team are very friendly and were keen to see the end result.

read more
Saw Chloe the hygienist today . Very welcoming, kind and patient. Put me at ease and talked through all the procedures. Very friendly receptionists. Highly recommend this practice.
Can I thank everyone there they are so supportive and helpful I don't know what I would have done without them and the quality of work is amazing thank you and I would highly recommend dental kind

...

for any dental work thanks again John Lawrence

read more
What a fantastic dental practice. I can't praise them enough for the very kind way they have treated me and the great work they have done. For the first time I can start to smile with confidence.

...

Highly recommend!!!

read more
By far the best dentistry I've experienced. I cannot praise the excellence demonstrated along with professionalism and caring friendly efficient reception staff. I needed urgent treatment that was

...

carried out both promptly and effectively in perfect surroundings. I'm looking forward to my next appointment… how often is that stated 🙏

read more
Hello… my experience with the hygienists and Dr Sunil was at a very professional level when I visited in December 2022….and the dental practice has reached a high level in all aspects,Well done and

...

keep up the good work the whole team are doing!

read more
Having been to several dentists to repair my jaw I have found that DentalKind in Billericay to be the most compassionate of them all. They take patients welfare seriously. I am having major surgery

...

on my jaw with replacement teeth on a neo-arch. All the work to be done has been explained to me and when I have had questions these have been answered promptly and satisfactorily so that I understand every step of the way. I would highly recommend this practice to anyone wanting to undergo surgery and definitely to those who have issues with dentists.

read more
Excellent service and care. The best dentist I have ever had.
Sunil and DentalKind have been an excellent choice as my dentist. I researched a number of private dentists in the area before choosing these guys, and I was a little apprehensive as I had never

...

previously used a private only dentist and I was worried about the costs involved.I have to say that from the very beginning, Sunil and the team never made me feel that they put their commercial interests in front of what was right for me and my desired outcome. There were points during my treatment where I was even recommended to possibly see a NHS dentist if it worked out more viable for me. I always felt like everyone from the dentist, the dental nurse and admin team went the extra mile to ensure service was excellent. I am super pleased with the outcome and intend to go back and use their services again soon. As the saying goes, you pay for what you get.

read more
Great service from start to finish, had so many other Dentists say "my issue couldn't be fixed" until I went to see Dr Sunil. Had a really good consultation and then the actual treatment was

...

fantastic, I was made to feel at ease and felt comfortable throughout. I'm so happy with the result. Thank you DentalKind and Dr Sunil.

read more
The Doctor was very friendly and helpful.
I was rigid with fear at the thought of a wisdom tooth extraction, 2 large replacement fillings + periodontal treatment.I hadn't been to a dentist since before the pandemic when my previous dentist

...

retired and anyhow the injections I used to have never made my visits any easier…I was always terrified.Recommended by my husband, step forward Dr Sunil and his team at Dentalkind and take a HUGE bow.Together with Dr Paschal who kept me sedated throughout the procedure I felt no pain, no discomfort and no stress.The care throughout & afterwards was exemplary, and after a good sleep when I got home I suffered no after-pain whatsoever.Thank-you Dentalkind, from the bottom of my root canals, for the care & professionalism shown to me and for bringing my smile back.

read more
I worked with dr Rahul and I have nothing bad to say, from my first consultation he has provided honest and good advice on what it was I was looking for, extremely professional, the best dentist I

...

have ever been too, customer service is fantastic along with the facility being clean and hygienic.

read more
Dr Rahul saw me on an emergency consultation to review a chipped front tooth due to an accident over the weekend which needed to be urgently fixed ahead of a wedding. He was incredibly thorough in

...

explaining the possible courses of treatment and the process for narrowing down on the exact treatment needed. Dr Rahul and the nurse did an exceptional job in repairing the chipped tooth with composite bonding, so much so my partner couldn't tell which tooth I had chipped in the first place. Excellent staff and service all round and couldn't be more thankful. Would highly recommend!

read more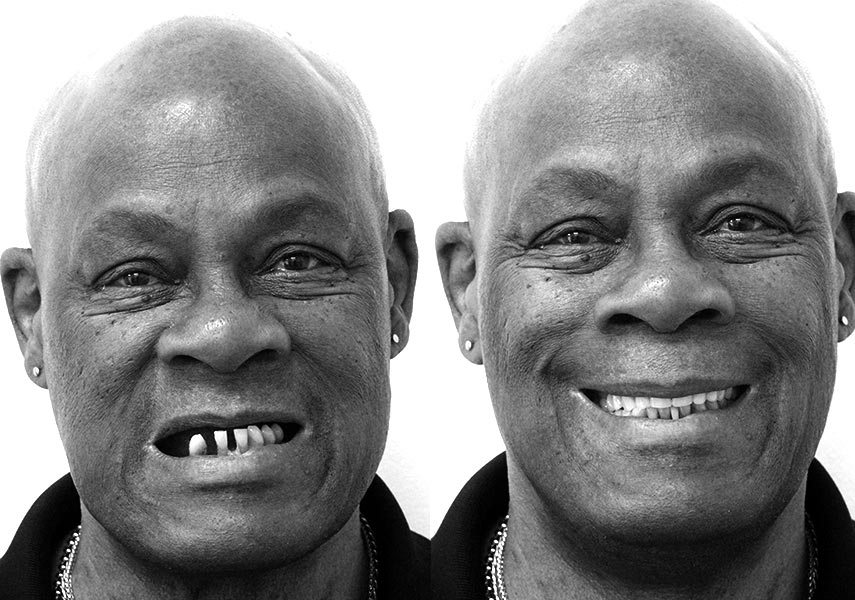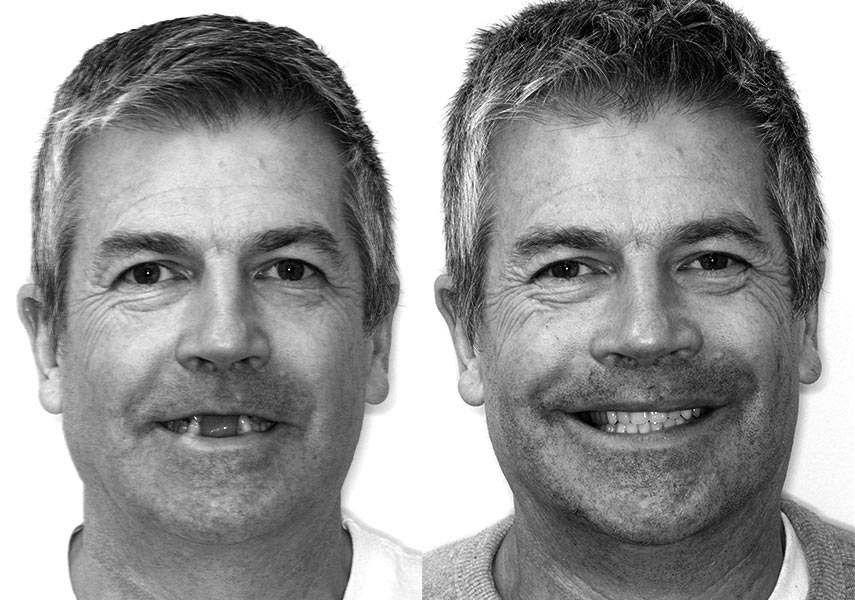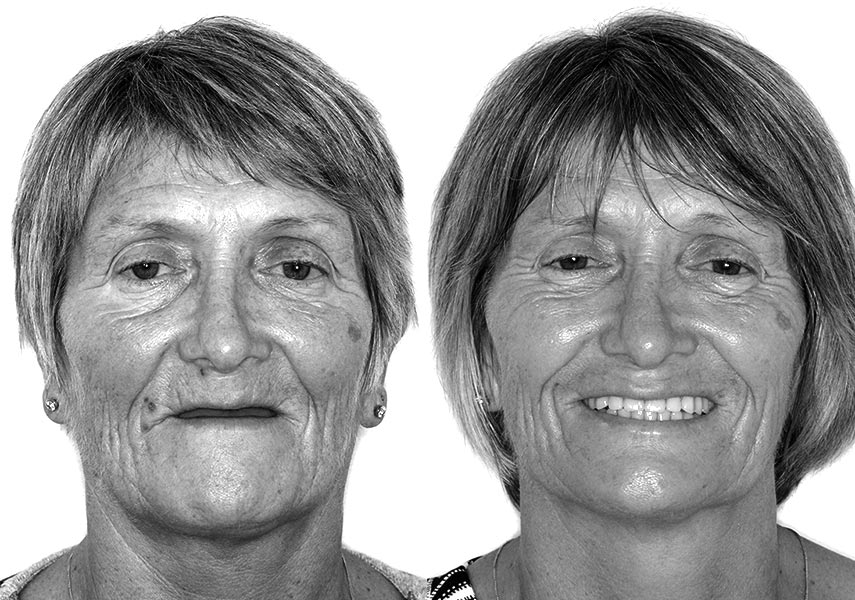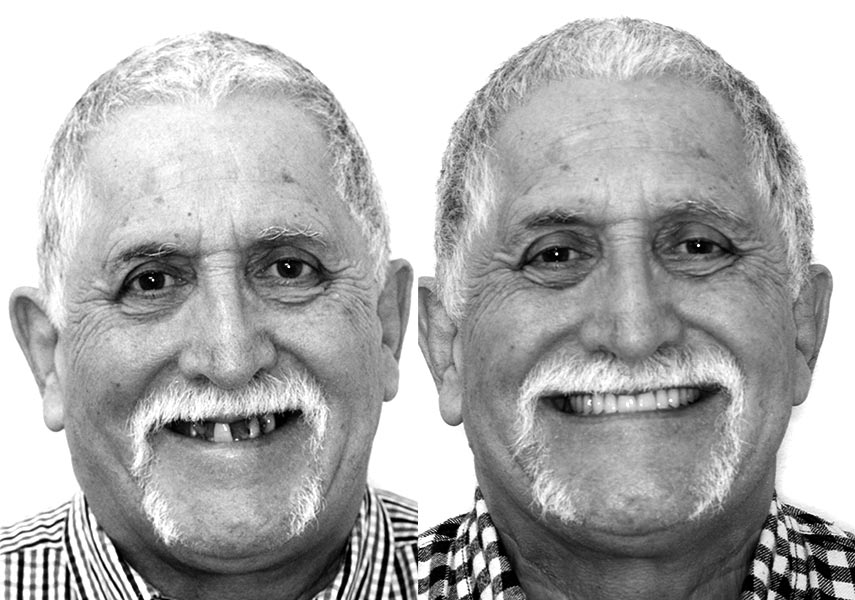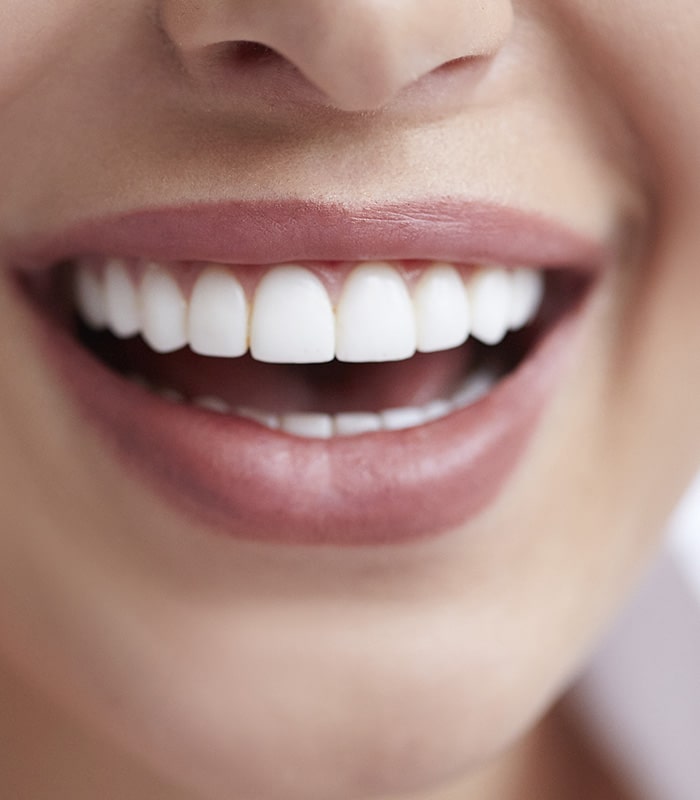 Ready to take the next step?
Book your free consultation online or call our friendly team today.
Other services to help you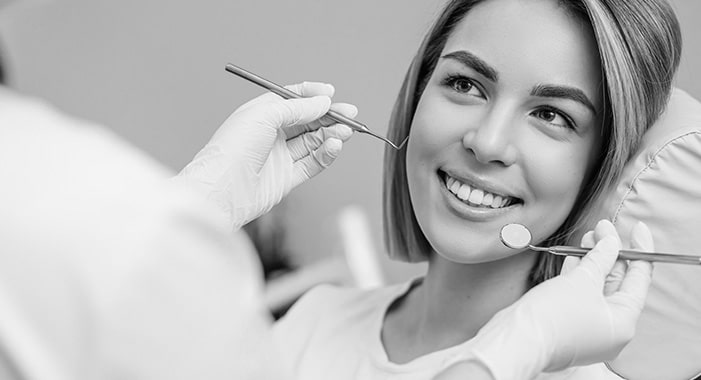 Sedation
Our team at DentalKind appreciates how stressful visiting the dentist can be.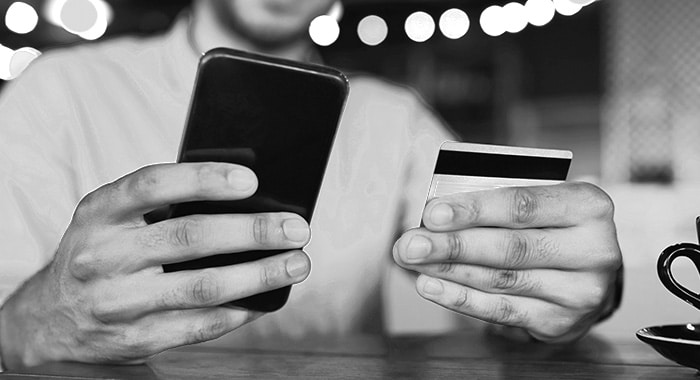 Interest-free finance
We can help you spread the cost of your new smile. You can borrow between £350 and £25,000