Get beautiful straight teeth in months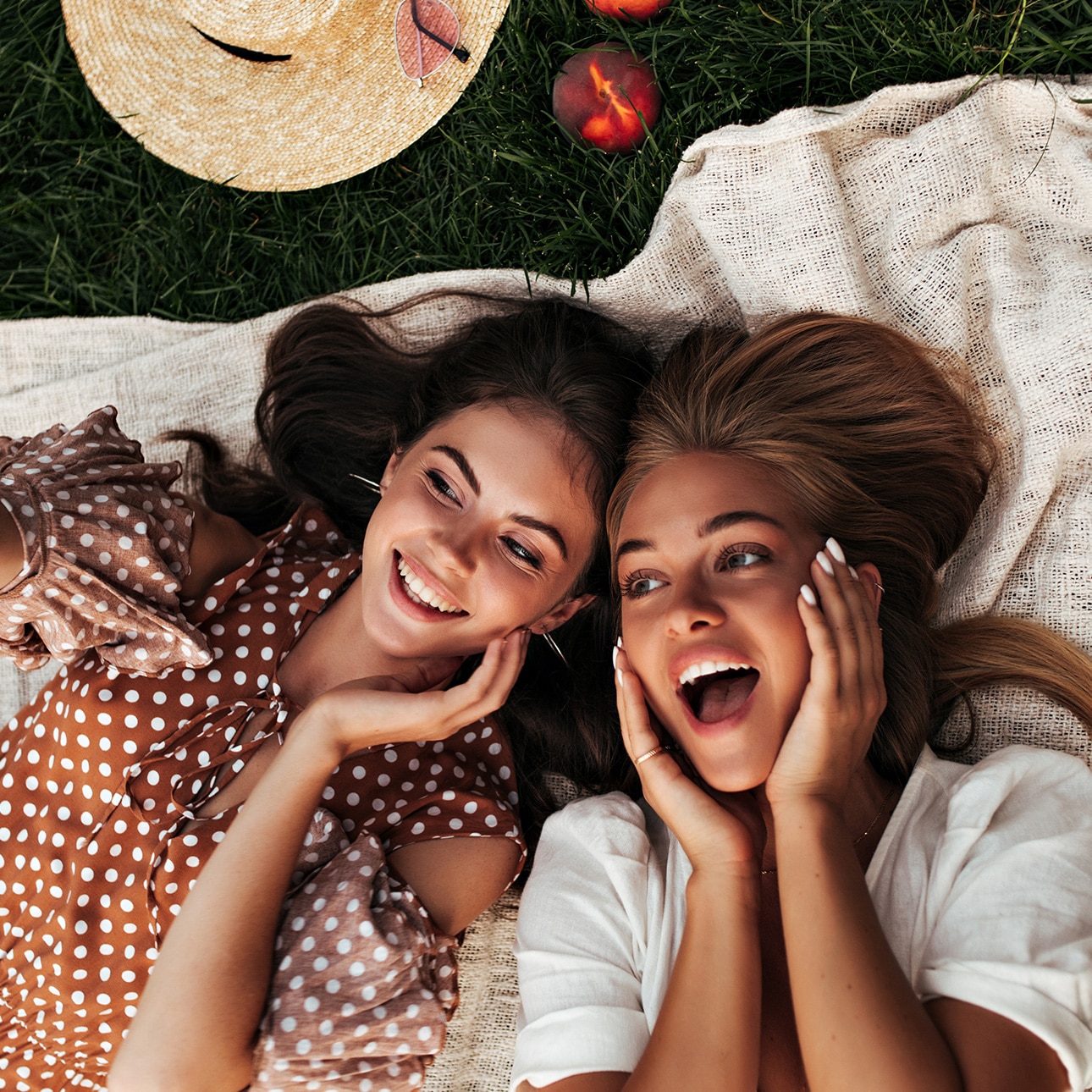 STRAIGHTEN TEETH INVISIBLY
Straighten teeth quickly and discreetly
Straight teeth look amazing and will boost your confidence too. More adult patients from Billericay, Stock, Hutton, Shenfield, Brentwood, Chelmsford, Ramsden Heath and Galleywood are choosing to get their teeth straightened using revolutionary new types of dental braces because they know it will make them look and feel great.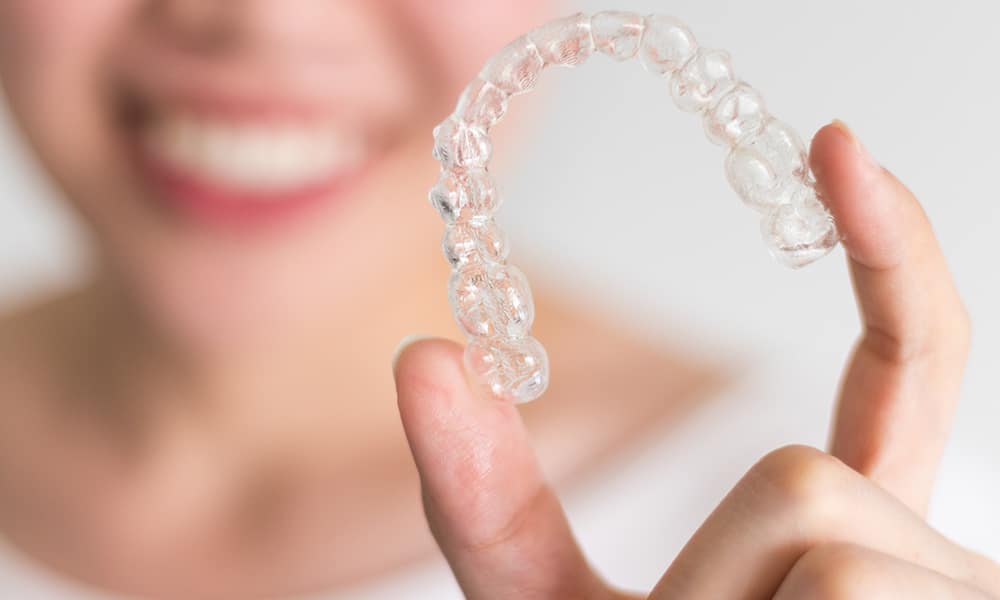 Dental braces don't just straighten crooked teeth, they will also:
correct protruding teeth
Space out overcrowded teeth
Deal with bite problems
Recent technological advances mean that teeth straightening is now faster, more discreet and more comfortable than ever before. If you've been considering having your teeth straightened, now is the best time to get in touch for a consultation to find out more!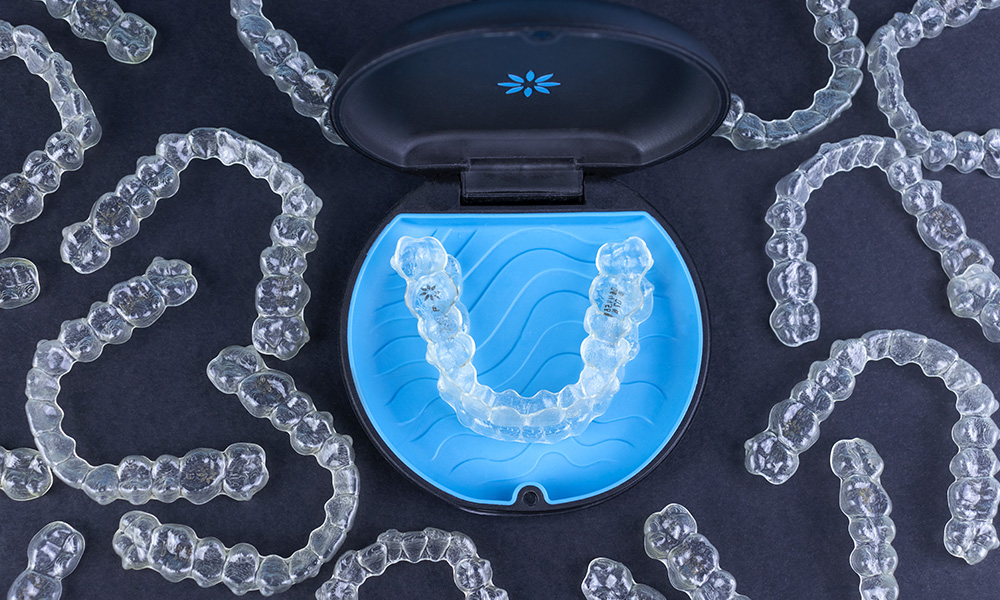 Give you a stunning new smile
Boost your confidence
Improve your bite
Make it easier to keep teeth clean and free from plaque
Improve your oral health which is closely linked to your general health
FOR INVISALIGN® CLEAR ALIGNERS
Award-winning dentists
Amazing results
FREE New Patient Consultation [Worth £75]
FREE OPG X-ray [Worth £50]
FREE Removable retainers [Worth £125 each]
FREE Fixed bonded retainers [Worth £195 each]
FREE Boutique Whitening [Worth £250]
Refinement aligners (other practices often charge extra for these)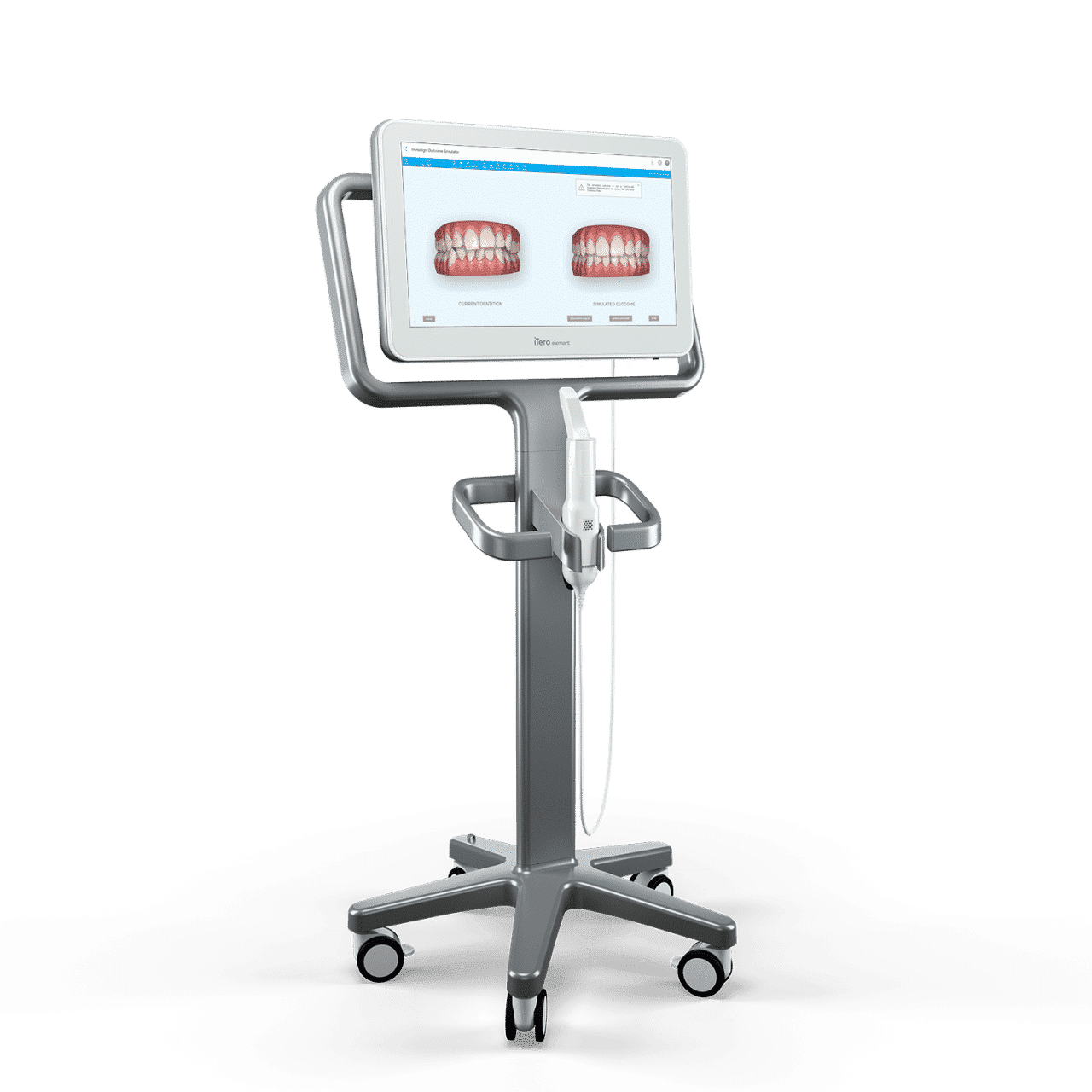 Book your free consultation for Invisalign
What are the options for teeth straightening in Billericay?
At DentalKind in Billericay, we offer several different ways to straighten teeth. At our consultation, we will examine your teeth and chat through the benefits of each type of dental brace to see which is the best for you. 
Invisalign
Invisalign braces are extremely popular with patients from Billericay, Hutton, Shenfield, Stock, Galleywood, Chelmsford, Ramsden Heath and Brentwood. 
Invisalign is made up of a series of clear, plastic, removable aligners which you wear over the top of your teeth. There's no brackets or wires and they are practically invisible. As they are removable, you take them out to eat, drink and brush your teeth which makes them more hygienic than fixed braces. 
You change your aligners on a weekly basis until your teeth have reached their final position. 
Depending upon how severe your orthodontic need is, we offer different Invisalign treatments including Invisalign Full for severe teeth straightening requirements, Invisalign Lite for moderate teeth straightening and Invisalign Express if you require only minor teeth straightening.
6 Month Smiles
6 Month Smiles are tooth-coloured fixed braces which are used to treat only the teeth at the front of your mouth that you see when you smile. They are very discreet. 
Treatment for most patients last about 6 months although it can be shorter or longer depending on your individual case.
As these dental braces don't treat the teeth at the back of your mouth, teeth straightening tends to be quicker and less expensive than traditional teeth straightening.
Inman Aligner
The Inman aligner is a plastic dental brace that fits over the top of your teeth and works by gently squeezing the front and the back of the teeth to guide them into the correct position. The Inman aligner tends to be used for light or cosmetic dental issues and treatment on average will be finished in 6 to 18 weeks.
How much does the treatment cost?
| | |
| --- | --- |
| Invisalign (inc retainers & whitening) | from £2000 |
| Tooth Coloured Braces (inc retainers & whitening) | from £2500 |
| Inman Aligner (inc retainers & whitening) | from £2250 |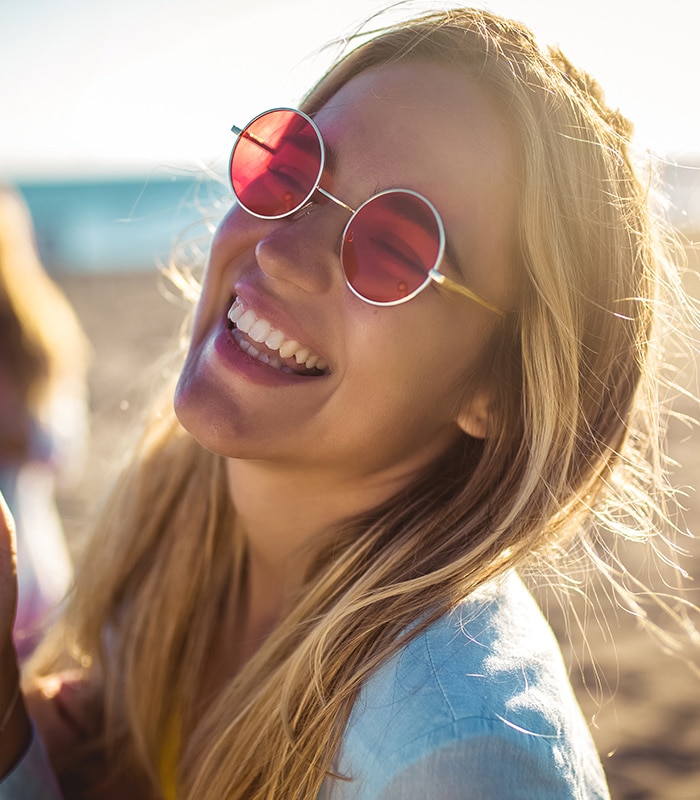 Interest-free finance
Spread the cost of your new smile
FAQ's about Teeth Straightening
Which is the best type of teeth straightening treatment for me?
Each patient is different so we would need to meet you and to examine your teeth before giving our opinion. Most adults are suitable for all of our teeth straightening options. Some dental braces are more suited for severe orthodontic cases whilst others are better suited to milder teeth straightening.
Am I too old to get my teeth straightened?
We would say no! In recent years we have seen more adults in their 30s through to their 60s having their teeth straightened. It's never too late to get the smile you always wanted and straight teeth make it easier to care for and look after your oral health in the long term.
Are removable braces better than fixed braces for teeth straightening?
There is no right answer to this question. Your choice of teeth straightening treatment will come down to how complex or severe your orthodontic case is and other factors such as your lifestyle. For example, if you play a musical instrument, you may find a removable dental brace more suitable so that you can take it out to practise. Removable braces still need to be worn for at least 20 hours a day, so if you are likely to forget to wear your dental brace or lose it, then the 6 Month Smiles which are fixed to your teeth might be more suitable for you.
Why patient's love DentalKind
By far the best dentistry I've experienced. I cannot praise the excellence demonstrated along with professionalism and caring friendly efficient reception staff. I needed urgent treatment that was

...

carried out both promptly and effectively in perfect surroundings. I'm looking forward to my next appointment… how often is that stated 🙏

read more
Hello… my experience with the hygienists and Dr Sunil was at a very professional level when I visited in December 2022….and the dental practice has reached a high level in all aspects,Well done and

...

keep up the good work the whole team are doing!

read more
Having been to several dentists to repair my jaw I have found that DentalKind in Billericay to be the most compassionate of them all. They take patients welfare seriously. I am having major surgery

...

on my jaw with replacement teeth on a neo-arch. All the work to be done has been explained to me and when I have had questions these have been answered promptly and satisfactorily so that I understand every step of the way. I would highly recommend this practice to anyone wanting to undergo surgery and definitely to those who have issues with dentists.

read more
Excellent service and care. The best dentist I have ever had.
Sunil and DentalKind have been an excellent choice as my dentist. I researched a number of private dentists in the area before choosing these guys, and I was a little apprehensive as I had never

...

previously used a private only dentist and I was worried about the costs involved.I have to say that from the very beginning, Sunil and the team never made me feel that they put their commercial interests in front of what was right for me and my desired outcome. There were points during my treatment where I was even recommended to possibly see a NHS dentist if it worked out more viable for me. I always felt like everyone from the dentist, the dental nurse and admin team went the extra mile to ensure service was excellent. I am super pleased with the outcome and intend to go back and use their services again soon. As the saying goes, you pay for what you get.

read more
Great service from start to finish, had so many other Dentists say "my issue couldn't be fixed" until I went to see Dr Sunil. Had a really good consultation and then the actual treatment was

...

fantastic, I was made to feel at ease and felt comfortable throughout. I'm so happy with the result. Thank you DentalKind and Dr Sunil.

read more
The Doctor was very friendly and helpful.
I was rigid with fear at the thought of a wisdom tooth extraction, 2 large replacement fillings + periodontal treatment.I hadn't been to a dentist since before the pandemic when my previous dentist

...

retired and anyhow the injections I used to have never made my visits any easier…I was always terrified.Recommended by my husband, step forward Dr Sunil and his team at Dentalkind and take a HUGE bow.Together with Dr Paschal who kept me sedated throughout the procedure I felt no pain, no discomfort and no stress.The care throughout & afterwards was exemplary, and after a good sleep when I got home I suffered no after-pain whatsoever.Thank-you Dentalkind, from the bottom of my root canals, for the care & professionalism shown to me and for bringing my smile back.

read more
I worked with dr Rahul and I have nothing bad to say, from my first consultation he has provided honest and good advice on what it was I was looking for, extremely professional, the best dentist I

...

have ever been too, customer service is fantastic along with the facility being clean and hygienic.

read more
Dr Rahul saw me on an emergency consultation to review a chipped front tooth due to an accident over the weekend which needed to be urgently fixed ahead of a wedding. He was incredibly thorough in

...

explaining the possible courses of treatment and the process for narrowing down on the exact treatment needed. Dr Rahul and the nurse did an exceptional job in repairing the chipped tooth with composite bonding, so much so my partner couldn't tell which tooth I had chipped in the first place. Excellent staff and service all round and couldn't be more thankful. Would highly recommend!

read more
Sunil and the Dental Kind team are simply fantastic. I'm always excited to visit the clinic, they're really friendly and professional. I also have nervous family members who feel absolutely reassured

...

and calm here! - highly recommend.

read more
Honestly I cannot rate this dentist enough, after not going to the dentist for 15 years due to several traumatic dentist experiences from a young age I finally found Dr Sunil at Dental Kind, not only

...

did Dr Sunil save my teeth, he changed my life, he has cured my dental phobia and i'm already excited for my review in a few weeks, something I never ever thought i'd be saying, he is kind, caring, and such a fantastic dentist, I cannot thank him enough, not only Dr Sunil, but the receptionists as well, especially Tia, i've never felt so cared for and looked after by a dental surgery, there is not enough words to thank you all enough! I plan to stay with this dentist for as long as they will have me!!! I even travel an hour to get to them as its 100% worth it!!!! THANK YOU!

read more
I'm a very nervous person once the dentist is said about and have left it yrs to visit one.But if your like me nervous uncomfortable don't like to visit the dentist due to horror storys this is the

...

one for you.And as always I've not gone to one for yrs.But lately having a tooth giving me alot of problems with pain I was recommended this one.They booked me in next day.Once there I didn't feel as worried or nervous and once in the room I felt alot better than I've felt in the past.A good look at the tooth and they recommended me having 3 out but at no point was I pressured into it.They gave me a price then and there.I chose to have all 3 out (something I would have run from before) but due to there relaxing way of dealing with me and time to think I had them removed.Will be booking another appointment soon to see what can be done about the rest.Honestly if your scared to visit a dentist give this one a go.

read more
Sunil and his team have helped me feel relaxed and comfortable throughout my treatment. Always making sure I feel okay and are willing to answer any questions I might have… DentalKind is the place to

...

go if you feel nervous or have any worries! Thanks again for everything

read more
Never met a more welcoming, honest dentist. Everyone at DentalKind are lovely and make you feel so comfortable. I couldn't recommend them more highly.
I can highly recommend Dentalkind in Billericay, Essex if you are thinking of having Invisalign treatment. From the first consultation, I have had everything explained to me, been well looked after,

...

with great advice and help from the dentist and all the staff, getting appointments when I needed, alterations to treatment to ensure things were going to plan with no hidden/extra costs. The team were always on hand to answer messages and reassure you from the beginning of your journey to the end. I joined an Invisalign group on Facebook and I can assure you not everyone is getting a great service like this! It was the best decision I ever made - go for it 🙂

read more
I used dental kind as an emergency last week with such rapid and friendly service, I then had two fillings booked in for today with Dr Chirag (I hope I've spelt that correctly sorry if not!) I didn't

...

catch the nurses name but they were all so friendly I felt so comfortable I actually fell asleep! I will only use dental kind now for my future checkups! Can not recommend them enough! Thanks again!

read more
I can't recommend Sajni at FaceKind by DentalKind enough! Such professionalism and amazing service, from both Sajni and the Front of House Team! Very welcoming and booking was so easy! Sajni was

...

thorough in her consultation, completely explaining the treatment to me and the outcome. She was more than happy to answer any questions I had and really helped me achieve the desired results. I am so pleased I had my treatments with Sajni at FaceKind/DentalKind, and will definitely be going back in the future. If you're thinking of booking in, you should go ahead.. I am sure you will be so happy you did 🙂

read more
I found on dental page facebook kind I made a reservation for teeth cleaning and a check up I was amazed and very satisfied when I saw how professional they are and high technology, I recommend this

...

clinic and I can only thank them from the bottom of my heart

read more
I started my journey with Invisalign with Sunil, from the very first time I met him I felt at ease, he took his time to explain everything to me clearly, my teeth are now perfectly straight! I've

...

also had them whitened and edge bonding on a few teeth, with also 2 veneers. I'm very pleased with the results, I would highly recommend dental kind to all my friends and family. All the staff there are very friendly and helpful. Thank you Sunil and your team for giving me the smile I always wanted 😊

read more
Amazing service, ultra clean and modern surgery with friendly staff and extremely knowledgeable practitioners. Highly recommend this wonderful surgery
The staff are super efficient and friendly, nothing is too much trouble and this is reflected in the quality of the service. My whole family are now registered including my two children. They explain

...

everything clearly and put me at ease. I would wholeheartedly recommend this practice.

read more
Fantastic service provided by Rahul Patel and team, am so happy with the final result. I had Invisalign which included whitening, refinements and a fixed bar at the end all within the plan. Reception

...

are always very friendly and helpful. Thank you!

read more
Had the full works done at Dentalkind (Invisalign, wisdom teeth removal, bonding and whitening) and could not be happier. I have since made the switch to Dentalkind for all my dental needs, including

...

check ups, hygienist appointments etc. All staff in the practice are incredibly friendly and will welcome you by name everytime you walk through the door too.Incredible customer service and great quality results, I have not stopped smiling since!

read more
Incredibly professional, high levels of care and attention, excellent technology to support treatment programme. Sound advice with no pressure and options presented for patient's choice. Very

...

proficient team in place throughout the practice. Brilliant follow up and after care. Would not hesitate to recommend. Experience based on treatment received for 2 cracked teeth, resulting in one root canal and one dental implant.

read more
I've been a client at Dentalkind for about 6 years after a recommendation. Never have I felt so comfortable about going to the dentist! The treatment I have received has been fantastic. I went to

...

improve the look of my smile and opted for fixed braces after a review and discussion. I smile with confidence now and go back regularly for hygienist and check up appointments. Everyone is friendly and professional. Would definitely recommend

read more
A very clean and tidy dentist! Very polite and very helpful
Sunil and the team are amazing. WouldRecommend them 100 times over.Best dentist in Essex.
I have a great experience at DentalKind at every visit. The team are extremely welcoming and always make me feel comfortable. They also go the extra mile to make sure that I'm well informed during

...

the entire process. I would thoroughly recommend them to anyone looking for top quality dental treatment!

read more
Great service as usual. Friendly and helpful staff , especially Jess who fitted my crown. Thoroughly recommend DentalKind.
I recently visited the practice and had my teeth cleaned by Chloe the hygienist. She was excellent and made me feel calm and welcome. Truly the best dental practice I've ever been to and I will

...

definitely be going back!

read more
Many thanks to Sunil at Dentalkind for seeing me at short notice. Great service, relaxing surroundings and friendly staff.
I have received treatments at Dental Kind for around three years. I first approached them for Invisiline teeth straightening, having very overcrowded teeth which was causing a front tooth to be

...

pushed out completely! I followed the Invisiline programme and within 9 months my teeth were beautifully straight, leaving me to wonder why I had left it for so many years. They also included a whitening treatment which left me feeling more confident smiling than I ever had before. Dental Kind is a family run but incredibly professional and knowledgeable practice so I felt confident left in their hands throughout the journey. I was so pleased I also used the services of Face Kind for minor cosmetic improvements and was just as impressed. I still visit both Dental and Face Kind for dental and cosmetic services and would recommend their services to all!

read more
Absolutely amazing! I couldn't recommend Dental kind enough. Thank you all so much
Sunil and his team at DentalKind are highly professional and friendly. I am very happy with the service I have received over the years both with routine checkups and more complex treatments such as

...

implants. The approach is personal, caring and the work is of high quality. I have no hesitation in recommending them.

read more
I recently changed my dentist to Dental Kind Billericay following recommendations from colleagues to see Sunil. I went for my first dental appointment and now I am having Invisalign - my friend and

...

family already comment on my teeth and I haven't finished yet. I also see the hygienist Kerry there regularly too and she has explained everything to me to help keep my teeth healthy. The whole team are brilliant and the service is really personalised and they make you feel relaxed and reassured. They go above and beyond at all times to make everything work for me. They all keep in contact over the phone and email. Kelsey has been fab. I would recommend them to everyone.

read more
Dr Sunil is friendly, reassuring and incredibly professional and knowledgeable. On my first appointment when I came for natural teeth whitening, Dr Sunil asked if I suffered with neck pain. I had

...

been suffering with neck pain for years, and Dr Sunil told me that I had a really tight bite which could mean I clench my jaw in my sleep without me realising. He worked to get me a shield fitted correctly to wear at night and now my neck pain has decreased incredibly! No other dentist had ever picked up on it.So not only do I have beautiful naturally white teeth, I also have less neck pain! Win win!I would highly recommend Dr Sunil and his team as they are all so welcoming and professional.

read more
Sunil and the whole team are so welcoming and kind. I first visited after breaking my front tooth, Sunil accommodated me immediately. I have nothing but good words to say about the initial treatment

...

and the subsequent course of treatment I have received. I am coming to the end of Invisalign treatment which has really straightened my teeth and improved my smile. Sunil and the team have transformed my smile and improved my confidence.If you are nervous about going to the dentist, then Dentalkind is the surgery for you. If I could give ten stars I would!!

read more
I've recently completed my Invisalign journey with Dental Kind. Dr.Sunil and team were super helpful, reassuring and friendly throughout the whole process. I could not recommend Dental kind practice

...

enough! I'm more than happy with my results and I can't wait to continue to go to see Dr.Sunil and team for future dentistry🤩

read more
My wife and I have used Sunil at Dental Kind for a number of years now. We have both had Invisalign treatment and I have also had composite bonding. Seeing as I have referred friends and family to

...

Sunil is a testament to the professionalism and overall competence within his field. Highly recommended *****

read more
Dentalkind is an absolute fantastic dentist. As a very nervous patient and having to have an extraction Sunil put me at ease and removed my wisdom tooth pain free. All the staff are amazing and

...

really helpful. Can't recommend dentalkind enough.

read more
I highly recommend DentalKind in Billericay and want to say a big thank you to Sunil Chudasama for the great dental treatment I received. I had a wisdom tooth out and it was completely pain free.
I would highly recommend DentalKind based in Billericay. Albeit a private practice they have always been kind and considerate. Since I have been going there which has been quite a lot over the last 3

...

years I have been so pleased with the dentistry they have performed on my teeth. They made sure I was not in any pain and always follows up.

read more
I can't recommend Facekind & Dentalkind enough to people - the feel of the practise is so friendly and I feel they go above and beyond to explain things / make sure you're happy. I see Saj for all my

...

skincare help and she has helped me become so much more confident "in my skin" so thank you! I also saw Rahul for my invisalign and composite bonding - the results were amazing!

read more
Very efficient organisation with txt reminders, pleasant waiting area and friendly staff. Explained things well.
I've been going to see Sunil for about 5 years and every time it's a pleasure. He's warm and friendly yet professional and informative. He never pressurises me into any treatment and always does his

...

best to keep the cost as low as possible. I wouldn't go anywhere else now.

read more
I have visited other practices previously for consultations, and never took the plunge in having the procedures I wanted, but I had no problem in making the decision to have them done with

...

FaceKind.Saj instantly made me feel comfortable. She is so welcoming and I didn't feel judged at all. She made me feel like a person and not a 'sale'. Not at all pushy, and clearly very knowledgeable in her field. I cannot recommend her/ Facekind enough.Thank you!

read more
Such a lovely practice! My dentist Rahul is very patient and thoroughly informs me of my treatment. Never feel rushed, everyone is super friendly too 😊
Fantastic practice and amazing results. Could not recommend more highly. Saj is always professional and gives great advice as to how to achieve the desired outcome.
I am a very nervous patient and I think Dr Suniland his staff are fantastic . They really do havea very caring and compassionate attitude
Fantastic friendly,caring staff. I wouldn't go anywhere else now.I suffer servere Anxiety and panic attacks so I had sedation. Fantastic experience.Love these Guys.
I am very nervous with dentistry but Sunil is professional, patient and explains everything. I would not hesitate to recommend him and his practice and won't be going any where else now.
A Very professional, and excellent service that is offered by Dentalkind.Highly recommended, and has now become a fixture for my own person dental care
Saw Chloe the hygienist today . Very welcoming, kind and patient. Put me at ease and talked through all the procedures. Very friendly receptionists. Highly recommend this practice.
The team are excellent, so friendly.My 3 year old and 1 year old had a check up. I was so impressed with the way in which Dr Rahul and the nurse treated the kids, they were so good with them. I

...

loved the little finishing touches too - the bags they got - the tv showing cartoons on the ceiling! I really was so happy!! Thank you!!

read more
Had a tooth extraction the dentist and his assistant were very professional and put me at ease. Would recommend.
Had a toothache for 3 weeks. My dentist wanted to fill the tooth but wanted to wait a week!The pain was so bad I found Dental Kind on Google and contacted them, they rang me back and we're the most

...

helpful receptionists i have ever met. Their customer service is sublime!Dental Appointment booked and was in with Rachel, she told me my tooth was decayed badly, I decided on extraction and it was done in 20 minutes! Rachel has to be the best Dentist i have EVER used in my 46 years!If your doubting please don't this practice is the best I have ever had the pleasure of using, it might cost but it was the most well spent money I have ever been charged!Use Dental Kind and feel appreciated and validated.100% Recommendation from me!

read more
Dental Kind are absolutely brilliant and I wouldn't go anywhere else now. Had my treatment July 2020 and the service is of the highest standard I've ever experienced. The staff are friendly,

...

informative and helpful at all times!I was quite apprehensive about what I was having done and was made to feel at ease and able to have it all done within a short space of time meaning I didn't have time to even worry about it. Been back since for general check ups and am impressed every time with their knowledge and service.Dr Rahul and Dr Sunil are both amazing dentists and I would recommend to anyone!

read more
I could not recommend this dentistry enough! The staff are so friendly, make you feel very welcome, very comfortable and looked after.The lengths they have gone to to make sure that the whole place

...

is covid friendly and safe is incredible.This is bar far the best I have been too.

read more
After wanting to try a new dentist, I chose Dental Kind.This was my first time having dental work carried out as supposed to just my usual check ups.I was seen to by Dr Sunil and his assistant

...

who I cannot praise highly enough. He is patient, willing to answer any questions before carrying out work and takes the time to explain what's happening.I was a little reluctant previously as I didn't always feel 100% comfortable sitting in the dental chair, especially when it came to needles. Now, I can quite happily say I look forward visiting my dentist. It was a very pleasant experience. Nothing is rushed and this is what makes Dr Sunil's surgery unique.In terms of the surgery, it is very clean, very modern and TV's are installed on the ceiling which is a great distraction.I would have no hesitation in recommending Dental Kind to all my friends and family. This is first class service when it comes to dentistry! You won't be disappointed.

read more
Best dentist I've ever been to - won't go anywhere else now 👏🏽 Sunil and the team are all so friendly and make sure you're in the best hands possible. Since going to DentalKind my

...

fear of the dentist has gone away! I love my teeth after my Invisalign and so so glad I chose to get them done with DentalKind!

read more
Caring and professional service. Sunil takes the time to explain everything fully and to ensure you are comfortable and looked after throughout. Cannot fault the service I've received and I'd highly

...

recommend this welcoming practice.

read more
Sunil and the DentalKind team are very professional with high attention to detail. I have seen Sunil to resolve a number of issues with my teeth, as well as Kerry for regular hygienist appointments.

...

They both make you feel comfortable and take the time to explain what they are doing and why. I am very pleased with the results and would not go anywhere else. Highly recommend.

read more
Impeccable service from Dr. Sunil himself and very smooth experience for something that I would usually be quite uncomfortable with. Would definitely be going back regularly and trusting Dental Kind

...

for further long term treatments. Very impressed with how advanced, hygienic the surgery was, the COVID 19 precautions, the attention to detail. Highly recommend.

read more
I cannot speak highly enough of Dr Sunil and his team at Dentalkind I am an extremely nervous dental patient and today needed an extraction. This has always been my biggest dental fear. Dr Sunil

...

was so calm, caring and acted with speed and the utmost professionalism to ensure the experience was as comfortable as possible for me. Thank you for your genuine kindness and care. I would highly recommend Dentalkind.

read more
Such kindness and care.. I was so scared but I was made very comfortable and treated so brilliantly... Im delighted with the treatment and outcome... Excellent value as well... Thank you so much
I've been attending DentalKind for many years now and I would highly recommend them. The staff are very friendly and welcoming. The treatment received has been excellent and appointments are never

...

rushed. The surgery is modern and clean and they utilise the latest equipment to check teeth and gum health. My son attends now too and he is always made to feel at ease by Sunil and the team.

read more
Excellent service and aftercare. Highly recommend!
As someone who doesn't really like the dentist, Dr Sunil made me feel completely comfortable and at ease! Told me everything he was doing and why, and also gave me an in-depth analysis of my teeth

...

and how I can care for them the best why. Definitely recommend this practice.

read more
A fantastic dental surgery - I could not recommend Sunil and his staff highly enough, both as a regular patient and when in need of an emergency!
Granddaughter snapped her new tooth in a scooter accident, she's six. She was treated as an emergency and had X-ray and nerve check. We all left happy thanks to the wonderfully kind and gentle

...

treatment she received. Today she has eagerly returned and had her tooth rebuilt. Honestly the only noise made by her during treatment was laughing! She now cannot wait until she has her next check up. I cannot recommend this dentist more highly. We shall all go there now from now on.

read more
I can thoroughly recommend Dental Kind. I went to have a tooth out this morning. The staff are very welcoming and friendly and the dentist is excellent. They put me at ease and made what I thought

...

would be a difficult job very easy. Thank you

read more
A huge thank you to the Dental Kind team and especially Sunil following a gruelling 9 months of work to restore my smile. Following an incident that left me with two destroyed front teeth I saw Sunil

...

as an emergency appointment on a Sunday night! He immediately inspired confidence that he was the right person to fix the mess I was in.His professionalism, personability and incredible attentional to detail has given results that I never thought were possible.I couldn't recommend anyone higher and wouldn't consider using any other dentist from now on.Thank you again for your hard work!

read more
A very welcoming practice with lovely staff. I am someone who has previously had a phobia of going to the dentist but the staff here have been so wonderful and patient with me and put me at ease, I

...

am now recommend them to all my friends and family. I could not be happier with the treatment I have receive here and thank you for being so accommodating.

read more
The best dental practice in Essex, stellar team!
I had a free consultation with Dental Kind regarding having a brace fitted. At the time, I had little knowledge about the different methods and prices. I only knew that I yearned for straight teeth!

...

Dr Sunil Chudasama was very patient with me and explained the prices and procedures thoroughly. He answered all of my questions and did not pressure me into making a decision there and then.I had overlapping on my uppers and chose the Six Months Smile treatment.From my initial consultation through to my final appointment, Dr Sunil Chudasama made me feel at ease. You give a lot of trust to your dentist and I was confident throughout that I had made the right decision. Dr Sunil Chudasama is very calming and a perfectionist with his work.I am so pleased with the final result. I used to hide my teeth whilst smiling for photographs but now I am finally proud of my smile!

read more
Before & after treatement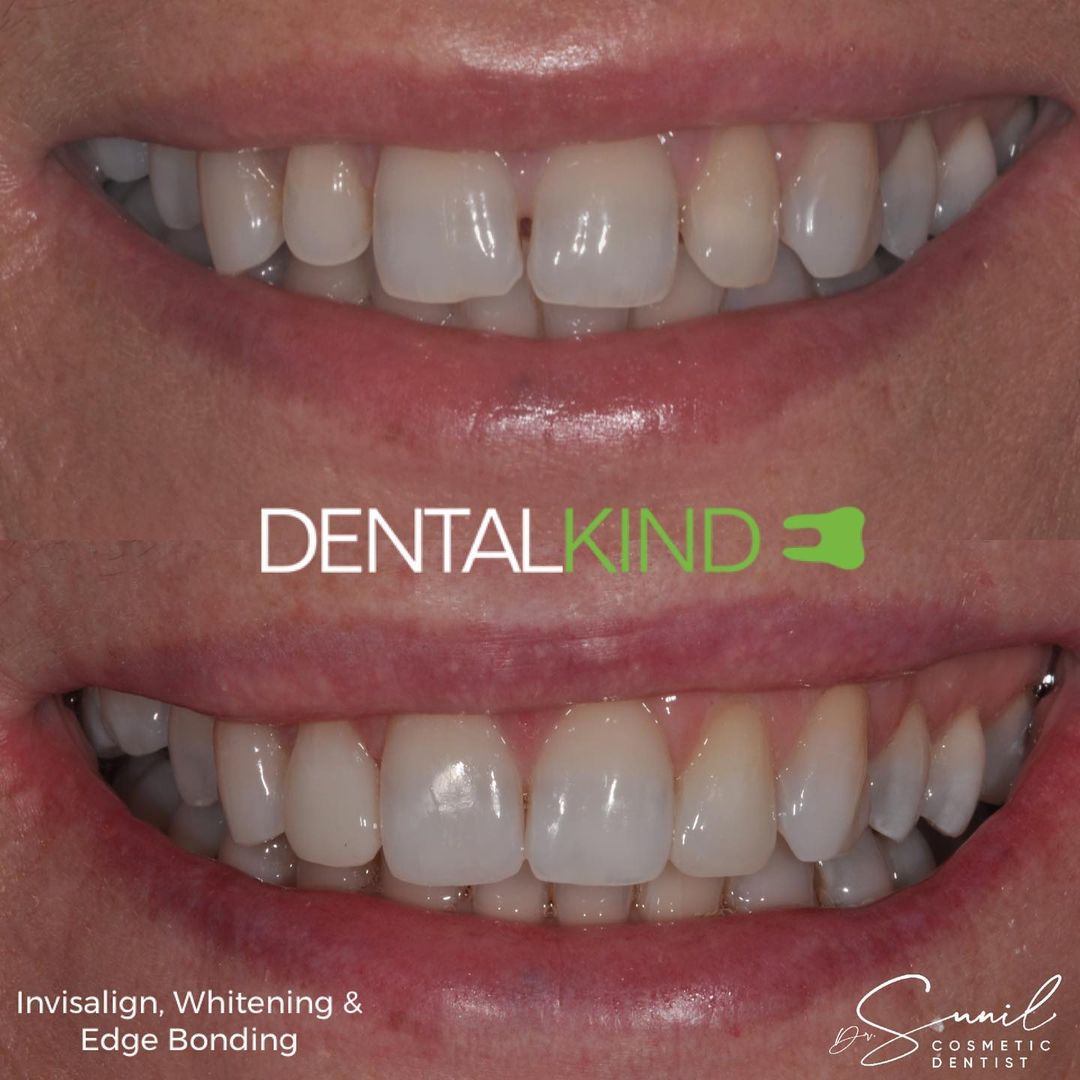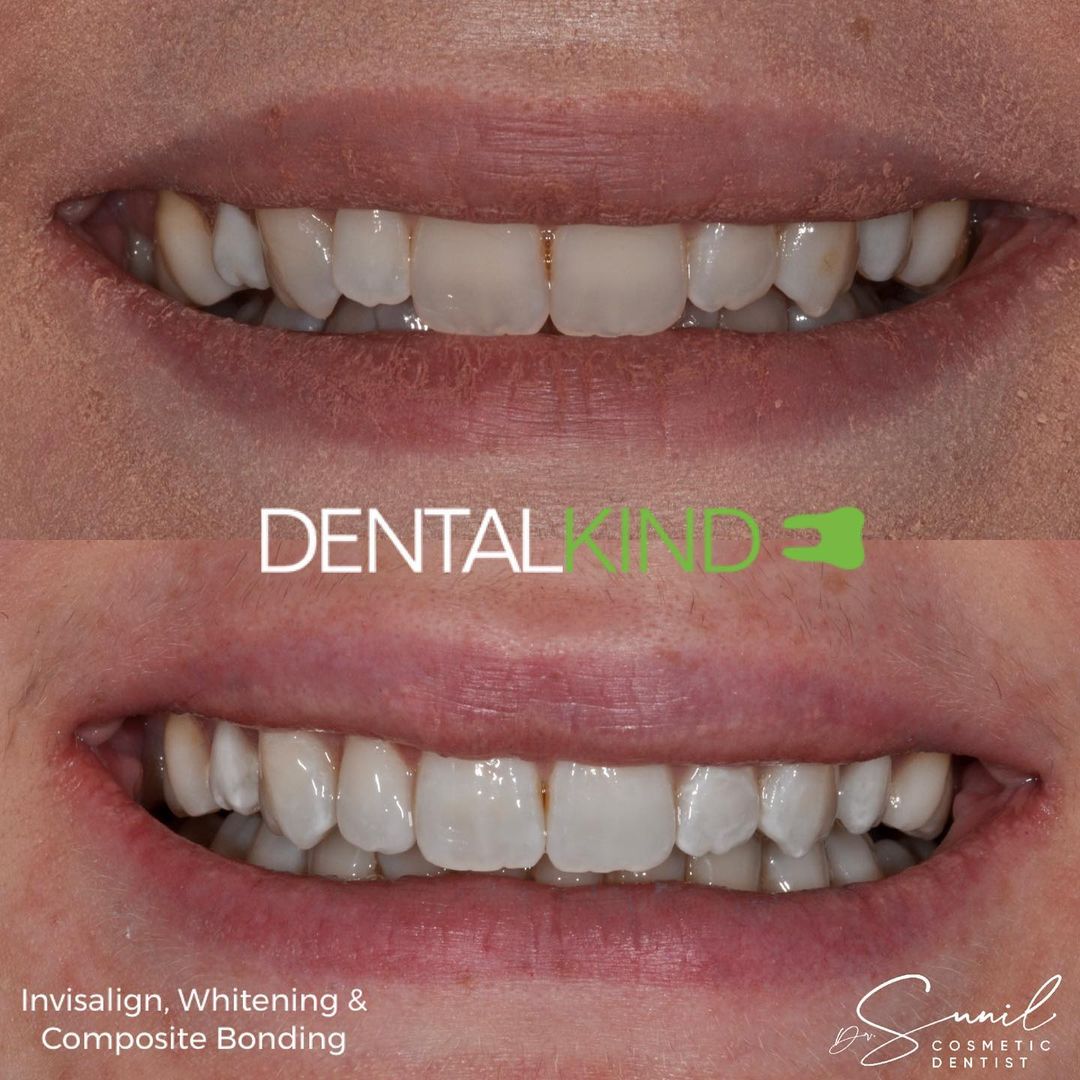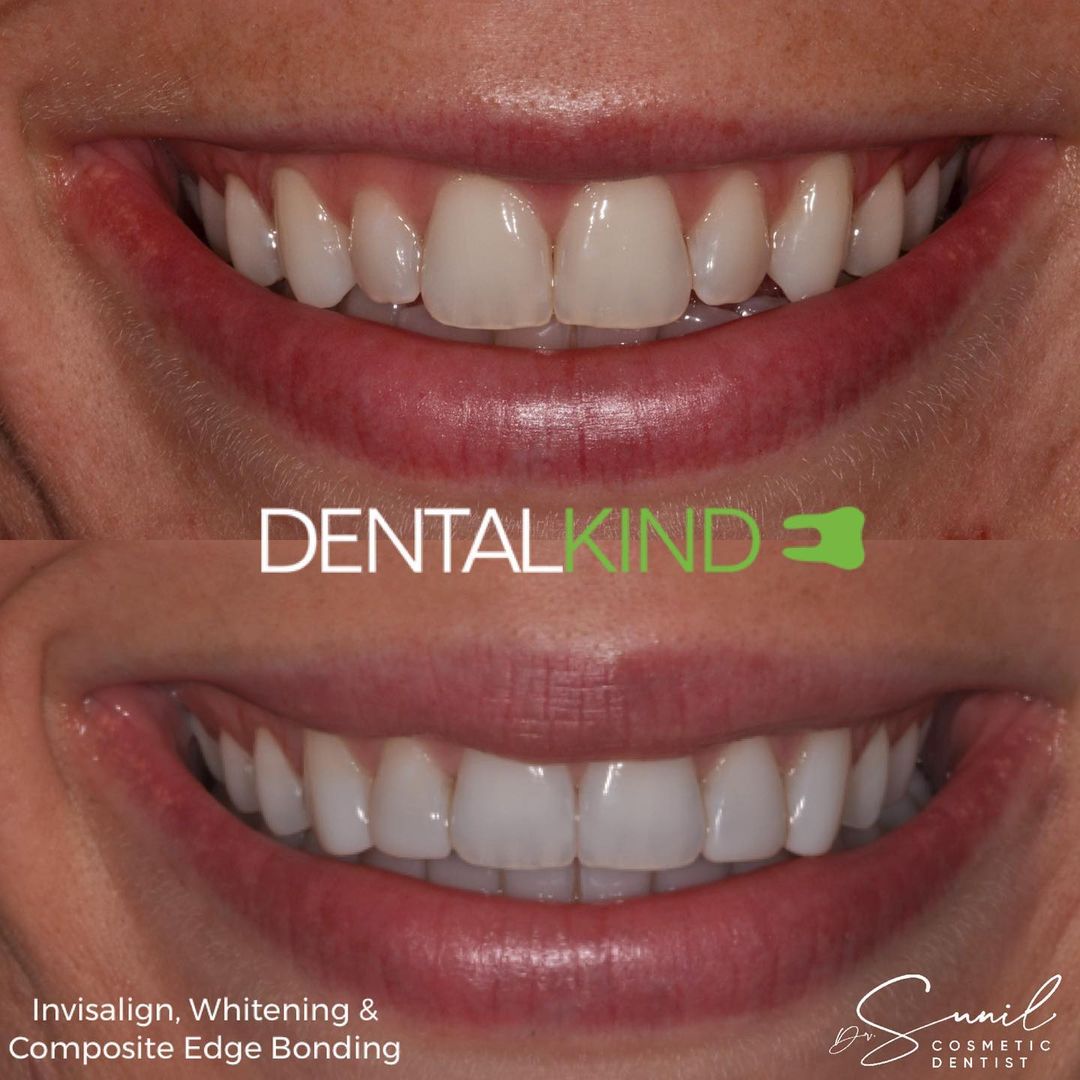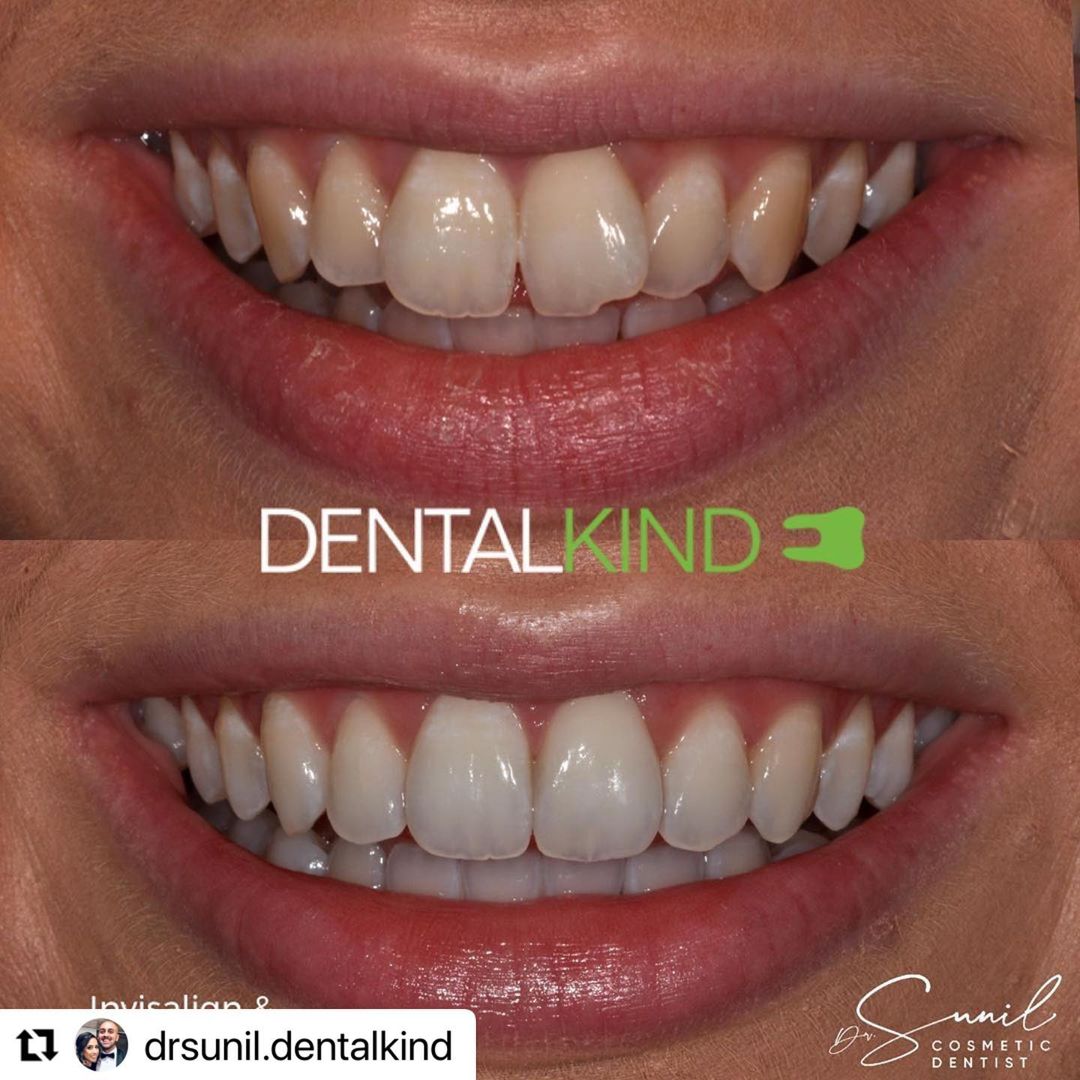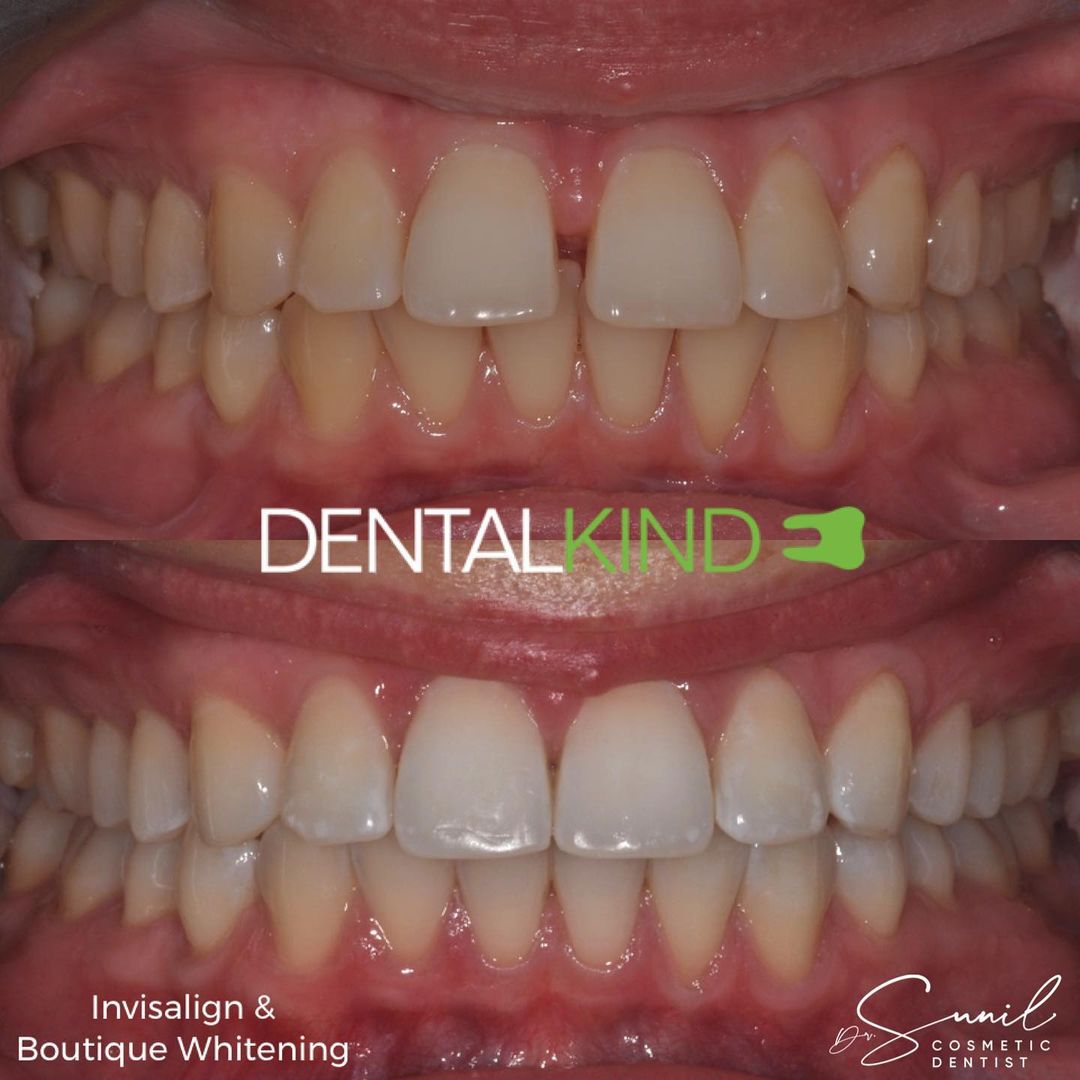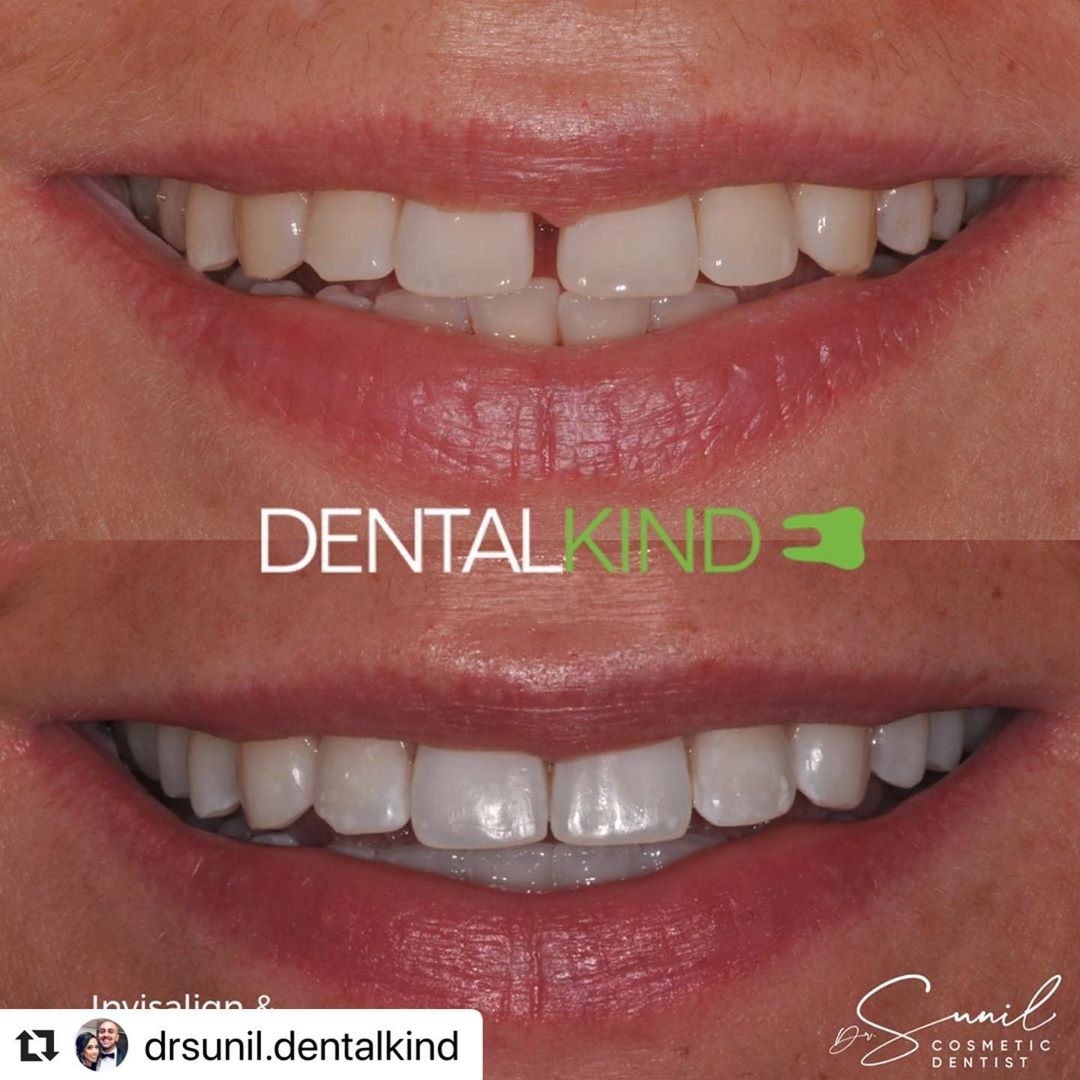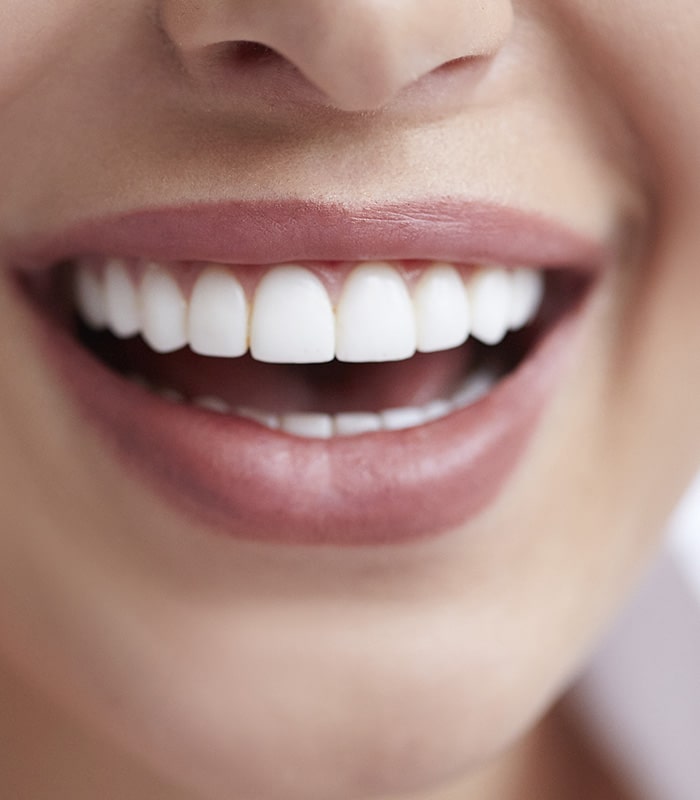 Ready to take the next step?
Book your free consultation online or call our friendly team today.
Other services to help you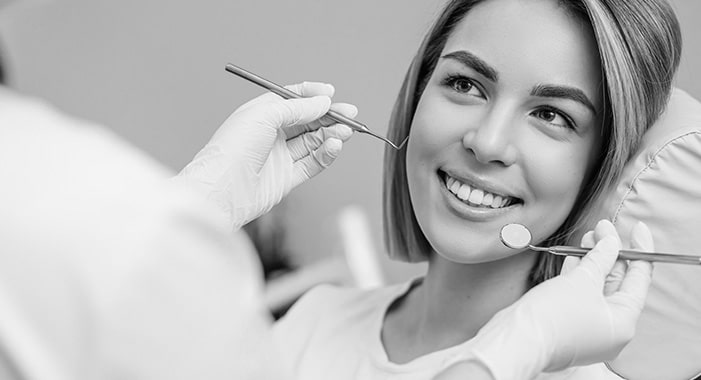 Sedation
Our team at DentalKind appreciates how stressful visiting the dentist can be.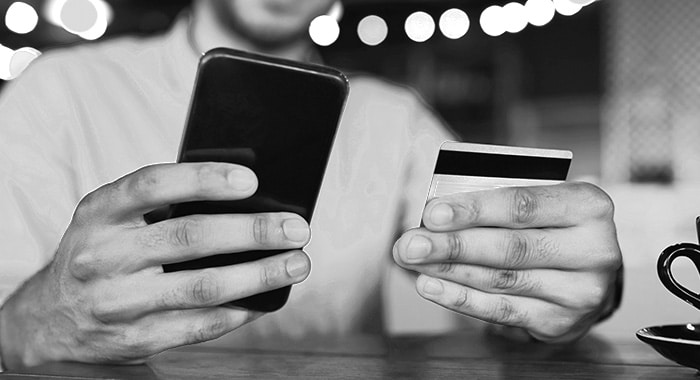 Interest-free finance
We can help you spread the cost of your new smile. You can borrow between £350 and £25,000