Profhilo is an anti-ageing treatment for skin.
Over time as we age, our skin loses elasticity, it develops fine lines and becomes dull.
Profhilo contains one of the highest concentrations of hyaluronic acid on the market. Found naturally in our own skin, hyaluronic acid promotes collagen and works to retain moisture in the body.
Profhilo can be used on the face, neck, decolletage, arms, hands, knees or any other part of the body that shows ageing.
When injected into the skin, Profhilo provides a boost to the hydration levels which results in firmer, smoother and more luminous looking skin.
How does Profhilo work in Billericay?
Profhilo is injected using a fine needle just under the surface of the skin where it quickly works with your body's natural resources to boost hydration. You'll notice subtle effects immediately. Over the next month or so, the elastin and collagen in your body is enhanced giving your skin a firmer appearance.
Profhilo acts as a hydrator rather than a filler which means it is distributed more smoothly via the injection. This makes it easier to treat places on the body which were more difficult with traditional fillers such as the forehead or neck.
How is Profhilo administered?
Using a fine needle, Profhilo is injected just under the skin. No anaesthetic or pain relief is needed, and you should not experience any pain.
If you're having treatment to the face, usually only 5 injection sites are needed on each side of the face to give optimum results.
The procedure is very quick with an average treatment time taking just 10 minutes. There is no downtime, and most patients find they can return to work or their usual routines immediately.
What areas of the body can be treated with Profhilo?
Profhilo is mostly used on the face, but can also be used to treat the neck, decolletage, abdomen, arms, knees and hands.
Are there any side effects to Profhilo?
There are no real side effects with Profhilo, and this is because it uses the natural resources already found in the body. There are no synthetic chemicals used in this treatment.
Some patients may notice redness or slight bruising at the site of the injection, but these should quickly disappear within a few hours.
No downtime is needed but you should avoid sports, swimming, saunas, steam rooms and any strenuous activity 24 hours after treatment.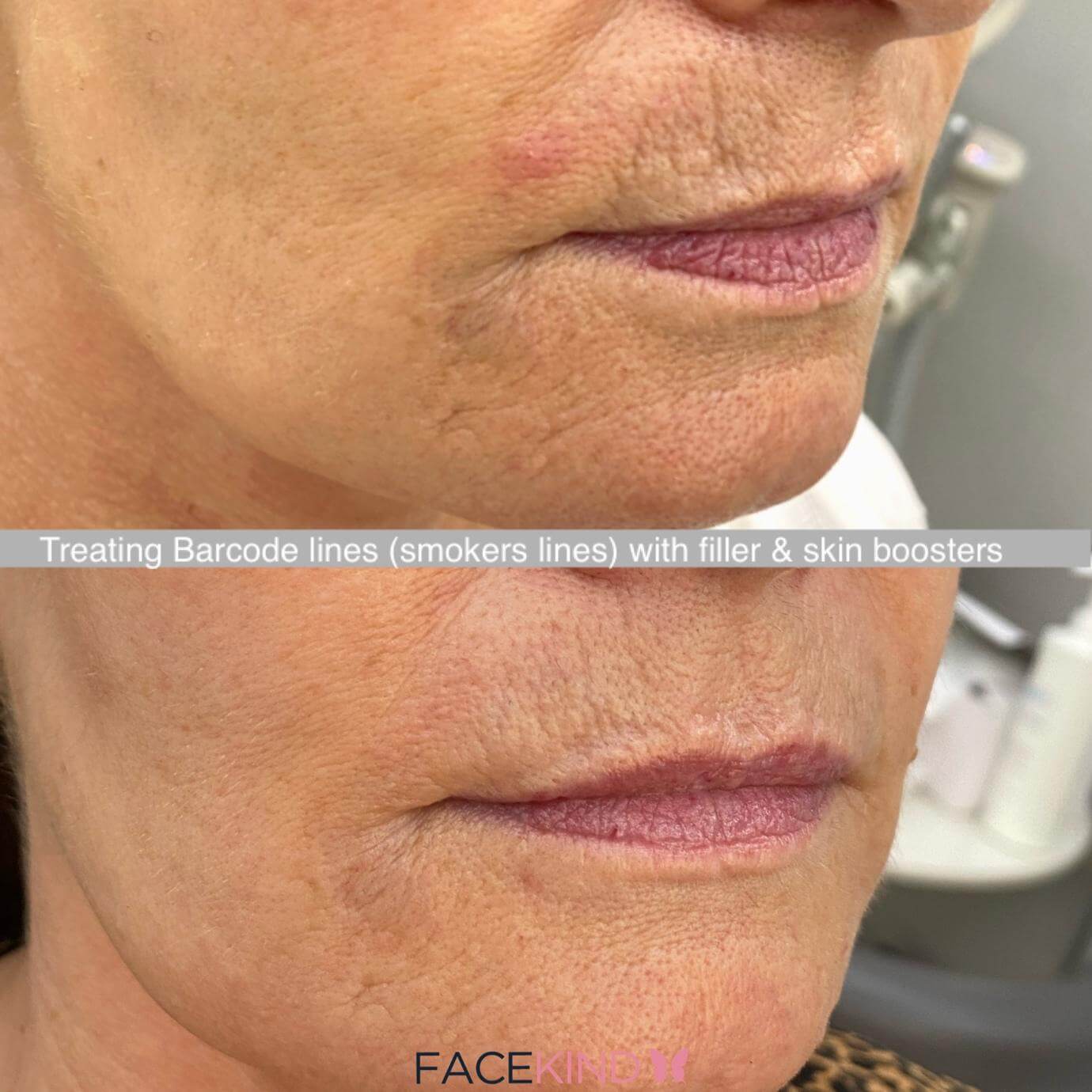 SUMMARY
Treatment Time
15 mins
Number of recommended treatments
2-3 sessions
Results Duration
6-12 months
Pain
None to minimal
Price
£200- £900